SEOUL, Aug. 5 (Korea Bizwire) – Chippendales, an all-men dance troupe best known for its male striptease performances, has made its debut in Korea. The performance is also the first of its kind in Northeast Asia. 
According to the show's production agency, however, this for-women-only show had to adjust its performance and level of exposure to match a more conservative and less sexually-open Korean audience, compared to its typical Las Vegas shows. 
The reviews were also mixed. 
"It felt like my heart was going to explode," said a spectator in her 20s, while another woman in her 30s said "No words are needed. It was just spectacular, and I especially loved the part where the whole audience was dancing together." 
On the contrary, 35-year-old Jin, who also watched the show said, "It was fun, but overall, the performance didn't seem to quite catch up with the audience. And I got bored towards the end of the first part because I felt like it was just naked bodies one after another." 
Criticisms of the show were also apparent online in Korea, with SNS users denouncing the commercialization of male sexuality.
Regardless, the Chippendales are scheduled to perform until August 7 at Olympic Park in Songpa District, Seoul, with ticket prices ranging from 60,000 won ($54) to 180,000 won.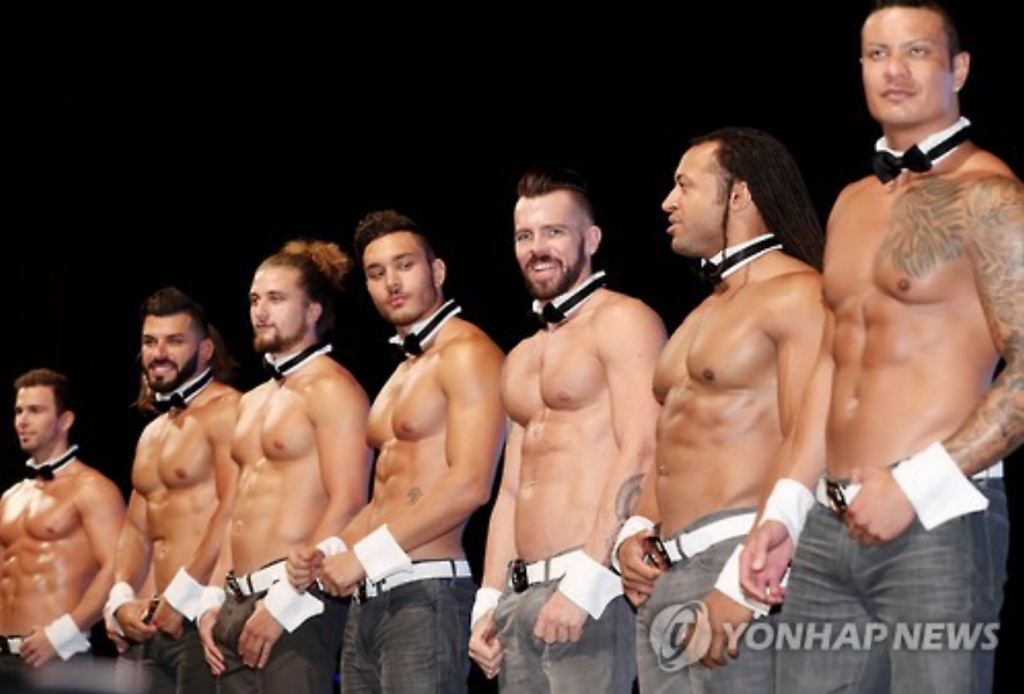 Image Credit: Yonhap / photonews@koreabizwire.com