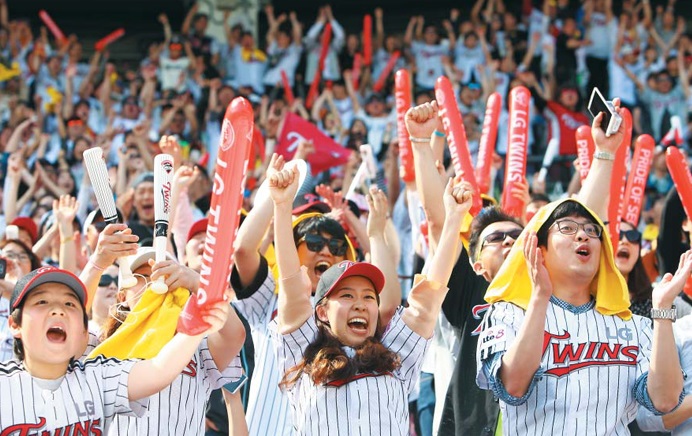 SEOUL, Aug. 25 (Korea Bizwire) — Inflatable cheering sticks and plastic blankets will be banned from use at sports facilities, following the prohibition of cheering equipment made with synthetic resins.
The Ministry of Environment posted the new guidelines on its official website, explaining the new enforcement rules of the resource recycling act taking effect on Nov. 24.
New rules ban the use of disposable paper cups, plastic straws and plastic sticks at cafeterias and restaurants.
They also prohibit the use of disposable shopping bags at convenience stores and confectioneries just like at large malls.
The use of plastic umbrellas has also been banned at large malls.
The guidelines say, however, that plastic cheering equipment purchased from outside of the sports facility is permitted for musical concerts held at sports facilities.
Image Credit: LG Twins / Yonhap / photonews@koreabizwire.com