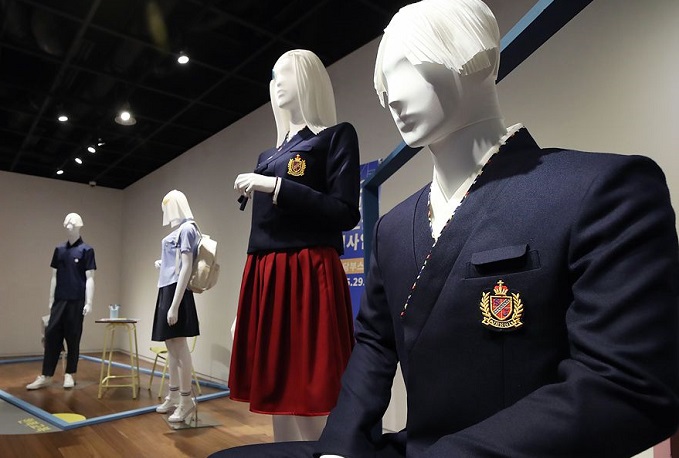 SEOUL, Oct. 7 (Korea Bizwire) — The Ministry of Culture, Sports and Tourism said Wednesday that it had selected a total of 19 middle and high schools wishing to adopt school uniforms inspired by "hanbok," traditional Korean clothes, from next year.
This will bring the total number of middle and high schools adopting such attire up to 35.
Together with the Korea Craft and Design Foundation, the ministry will showcase 81 new designs for the 19 schools that will adopt such attire from next year.
Among the existing designs developed in 2019, 29 designs favored by students were improved. In addition, 52 new designs that were developed through a contest in 2020 were added.
The ministry noted that it enhanced the diversity of design and developed convenient and practical hanbok attire to extend the scope of choice for students.
Image Credit: Yonhap / photonews@koreabizwire.com