GYEONGJU, South Korea, Sept. 21 (Korea Bizwire) – Gyeongju was struck by another magnitude-3.5 aftershock Wednesday morning, adding to the fear spreading across the region since Korea's historic 5.8-magnitude temblor jolted the peninsula on September 12. The aftershock took place at 11:53 a.m., with the epicenter located some 10 kilometers southwest of the historical city. 
According to the Korea Meteorological Administration, Wednesday's quake was one of the stronger aftershocks among 412 tremors detected as of 1 p.m. Another 4.5-magnitude aftershock had struck the region on Monday evening, generating anxiety amongst Koreans, most of whom have little experience with earthquakes. 
Residents of Gyeongju and nearby cities and counties have been suffering an agonizing suspense as they sense frequent tremors that shake their homes, workplaces, and schools.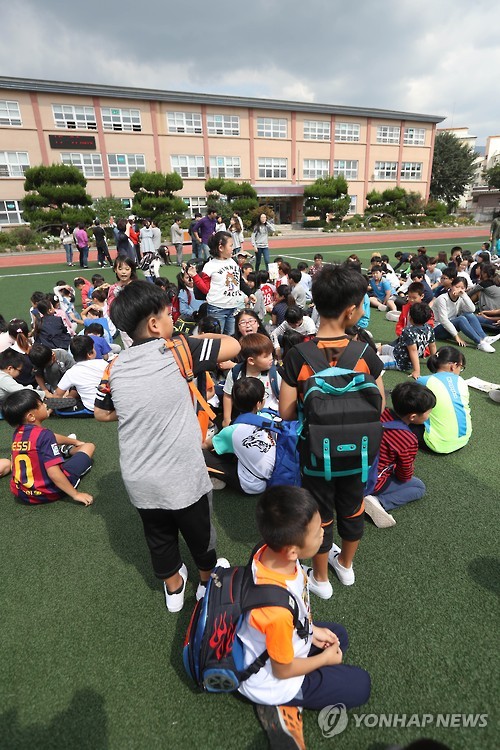 Image Credit: Yonhap / photonews@koreabizwire.com