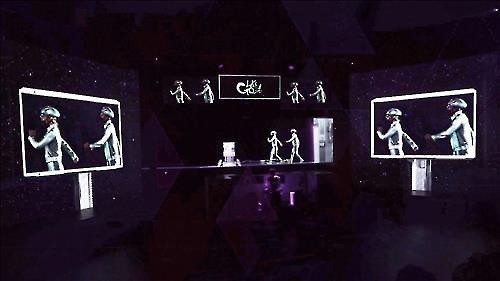 SEOUL, March 7 (Korea Bizwire) – KT has announced plans to stage a hologram art show called 'Let's Go' starting March 11 at K-Live, the world's first hologram performance hall, located in Dongdaemun, Seoul.
K-Live is a venue exclusive to hologram performances, creating life-like experiences through high-definition holograms. More than 200,000 visitors attended shows in January, with foreigners making up 45 percent of the total.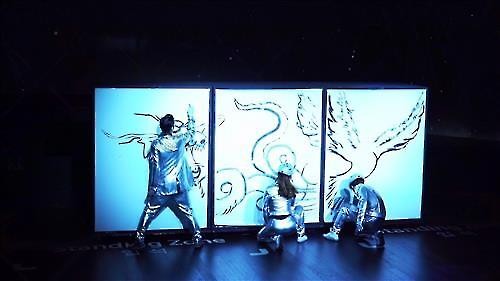 KT collaborated with Drawing Show to plan and produce 'Let's Go'. The non-verbal performance tells the story of the adventures of space exploration. The universality of the piece is expected to draw a positive reception from locals as well as foreigners.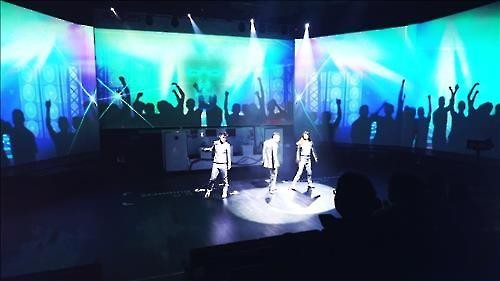 Three actors also appear on stage, creating scenes mixed with holograms. For example, at one point in the performance, the actors fight against a giant fire monster that is presented as a hologram.
Through technology that detects and recognizes actions and sounds, the audience can participate in the performance. The movement and verbal reaction of the audience is reflected in real time. In addition, pictures of the audience are put together using holograms when visitors enter the theater.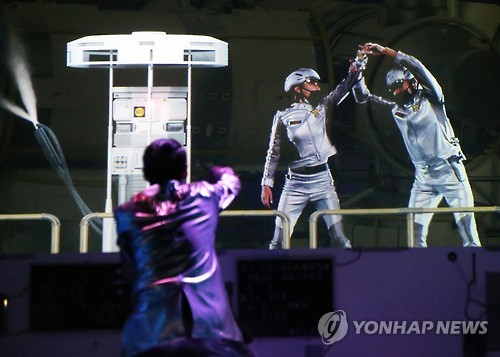 KT officials commented that by combining holographic images, 3D images and communication with the audience, it is easier for viewers to become absorbed in the performance. They added that they plan to expand cooperation to stage musicals for children.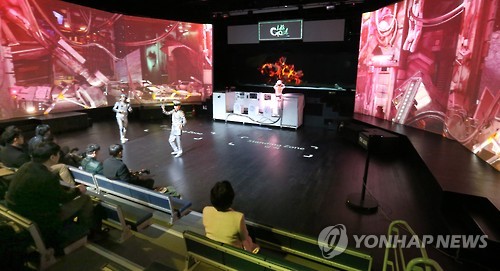 To broaden the horizon of its hologram performance venture, KT plans to build hologram theaters nationwide, starting with Songdo, Incheon. The company is also laying out plans to set foot abroad, in countries such as Thailand and Singapore.
Image Credit: Yonhap / photonews@koreabizwire.com