SEOUL, Dec. 10 (Korea Bizwire) — Six out of ten South Korean users of personal mobility devices such as electric scooters are riding them on sidewalks instead of abiding by the traffic law that requires them to ride on the road.
The Korea Transportation Safety Authority (KOSTA) said Wednesday it had observed and analyzed the riding patterns of 1,340 electric scooter users in 69 residential and office areas in seven cities and provinces, including Seoul and Gyeonggi Province.
The results showed that only 19.9 percent or 267 riders complied with the law banning scooters and other mobility devices from sidewalks, while 63.5 percent or 851 electric scooter users rode on the sidewalk.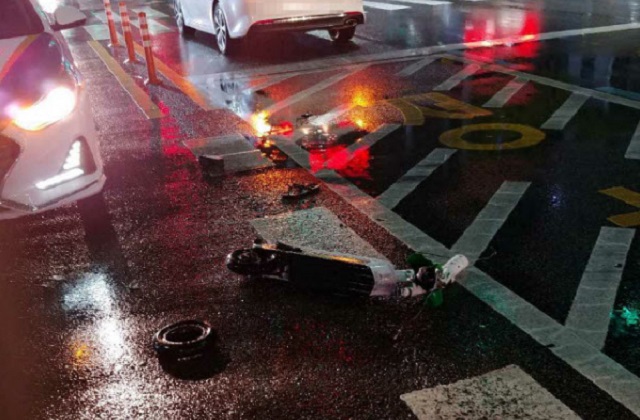 KOSTA also found that only 8.9 percent of the personal mobility device riders wore a helmet when they rode.
KOSTA officials noted that only 20 percent of personal mobility device drivers followed the rule that requires them to get off and walk when they cross a crosswalk.
Image Credit: Songpa District Office / Busan Metropolitan Police Agency / photonews@koreabizwire.com