SEOUL, Nov. 10 (Korea Bizwire) — A canceled real life 'Squid Game' contest will be held at a hotel in Gangneung, Gangwon Province, announced St. John's Hotel, which had planned to host a real-life version of the popular Netflix series late last month only to be forced to cancel it due to regulations imposed by the city government of Gangneung.
The hotel on Tuesday said that a "Saint Game", a parody of Squid Game, will be staged on Nov. 21 with 456 participants battling for prize money of 10 million won (US$8,477), twice the amount originally planned.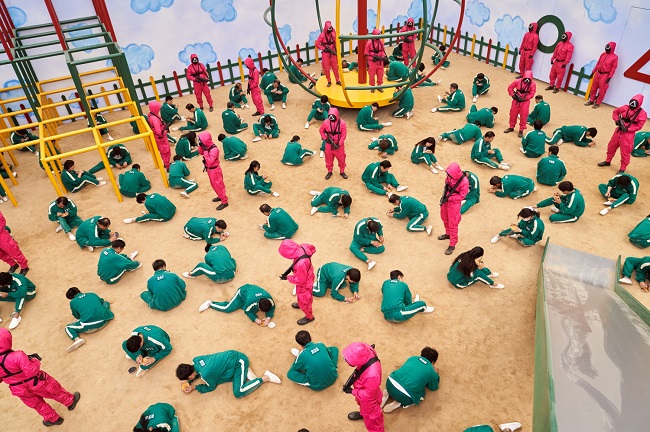 The participants will play five games featured in the Netflix series including "the mugungwha flower has bloomed" (Red Light, Green Light), "dalgona (flat sugar candy) challenge", tug of war, "guseul chigi" (marble game) and "ttakji chigi" (paper tile flipping).
Image Credit: Netflix Services Korea / photonews@koreabizwire.com