SEOUL, Jan. 31 (Korea Bizwire) – Niantic's augmented reality game Pokémon GO has set a new record in Korea, becoming the mobile game that attracted the most users among Android smartphones. 
According to WiseApp, a mobile app analytics company, an estimated 6.98 million people used Pokémon GO in the first week (January 23 to 29) of its release based on sample data of 23,000 local Android phone users. Android phones account for roughly 80 percent of all smartphones in South Korea. 
Pokémon GO was also the only gaming app to make the top ten list of apps based on usage data last week, coming in tenth. Mobile messenger Kakao Talk ranked first with 31.02 million users, followed by web portal app Naver (20.18 million) and YouTube (18.93 million). Pokémon GO was followed by Facebook with 8.62 million users. 
The AR game was released here on January 24 six months after its global launch, with Niantic citing "language support" as the main setback, although industry watchers repeatedly pointed to the Korean government's stringent policies on local mapping services, namely in limiting full Google Maps operation for "national security" reasons.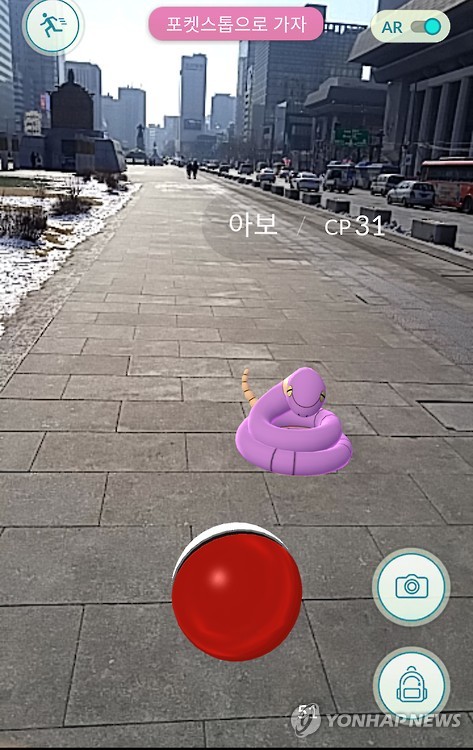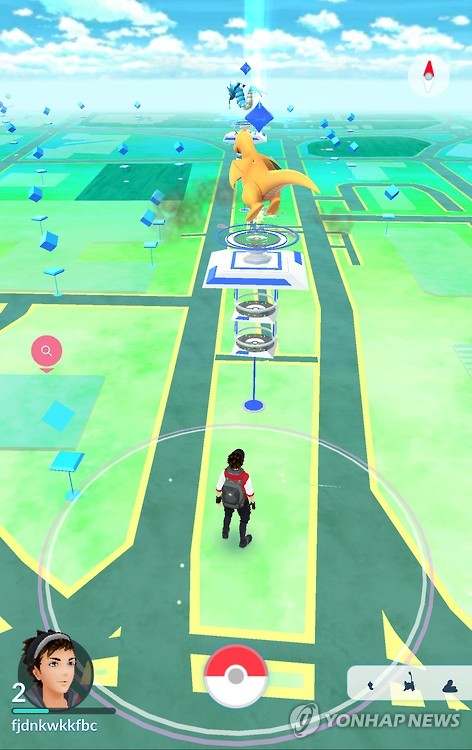 Image Credit: Yonhap / photonews@koreabizwire.com