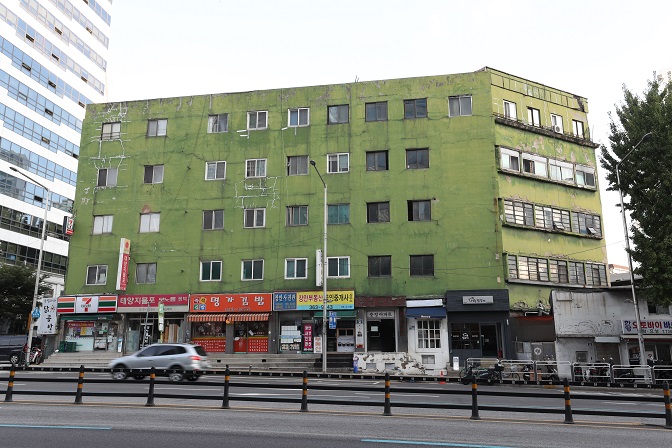 SEOUL, June 17 (Korea Bizwire) — South Korea's oldest apartment building in Seoul will be demolished.
The Seoul Metropolitan Government announced that such a plan was resolved at the meeting of the urban planning committee held on Wednesday.
The Chungjeong Apartment in Seodaemun District is the nation's oldest apartment building, and was built in 1937 when the country was occupied by Japan.
The building made of reinforced concrete was the nation's first apartment complex.
During the colonial period, the apartment building was named Toyota Apartment after its Japanese founder Taneo Toyota. Its name was changed to Yulim Apartment in the 1970s and then to Chungjeong Apartment today.
This building remained in the same place for about 80 years with the number of floors expanding from four to five.
The late Seoul Mayor Park Won-soon decided to leave it untouched as a historical site. However, the current city government decided to demolish it due to safety concerns and disputes with residents.
Image Credit: Yonhap / photonews@koreabizwire.com