SEOUL, Jan. 27 (Korea Bizwire) – Samsung Display Co., a South Korean display maker, has added more Chinese tech firms to its client list to sell them smartphone AMOLEDs, a move seen as a strategy to rely less on its parent company, Samsung Electronics Co., which is suffering weak sales, industry sources said Tuesday.
The subsidiary of the world's top handset maker, Samsung Electronics Co., has been selling 5.2-inch AMOLEDs to China's Coolpad Group Ltd. for its flagship Dazen X7 debuted last month.
The X5 Max made by another Chinese handset manufacturer, Vivo Electronics Corp., is built with Samsung Display's 5.5-inch AMOLED in the high-end lineup priced at $483.
AMOLED, or active-matrix organic light-emitting diode, is a type of display technology that generates light upon electrical activation. What makes it different from OLED is that it is filled with an array of thin-film transistors that can function as switches to control each pixel so that it consumes less energy. 
South Korean display firms, led by Samsung Display and its rival LG Display Co., have pioneered AMOLED technology, but the high cost has been a drag in further market expansion. 
Samsung Display's move to diversify its client portfolio is seen by analysts as a bid to reduce reliance on Samsung Electronics, its controlling shareholder with an 84.4 percent stake.
Samsung Display, which produces 98 percent of smartphone AMOLEDs in the world, had supplied the bulk of its products to the parent company, with the proportion reaching over 80 percent of its revenue.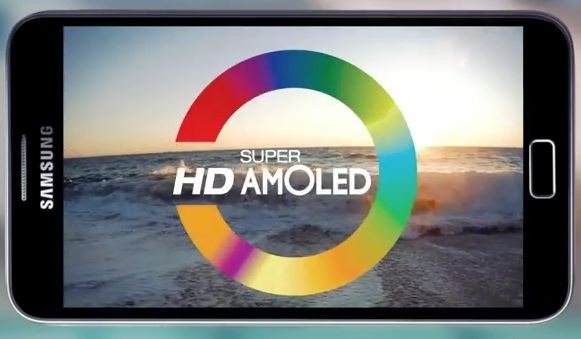 But the dwindling sales of Samsung Electronics has burdened the display firm with a consequential decline in profit. The cumulative net profit of Samsung Display plunged 66 percent to 893.6 billion won in the January-September period last year from a year earlier.
Samsung Electronics suffered a sharp drop in its net profit during the third quarter of 2014, and it is expected to post the weakest annual earnings in three years.
Market researcher DisplaySearch predicts that Samsung Display's share in the global mobile display market may have dropped to below 26.8 percent in the third quarter from 31.8 percent three months earlier.
Samsung Display is stepping up efforts for a more diverse supply of its lineups, planning to segment AMOLEDs into those for high-end, mid- to low-range and budget phones.
(Yonhap)