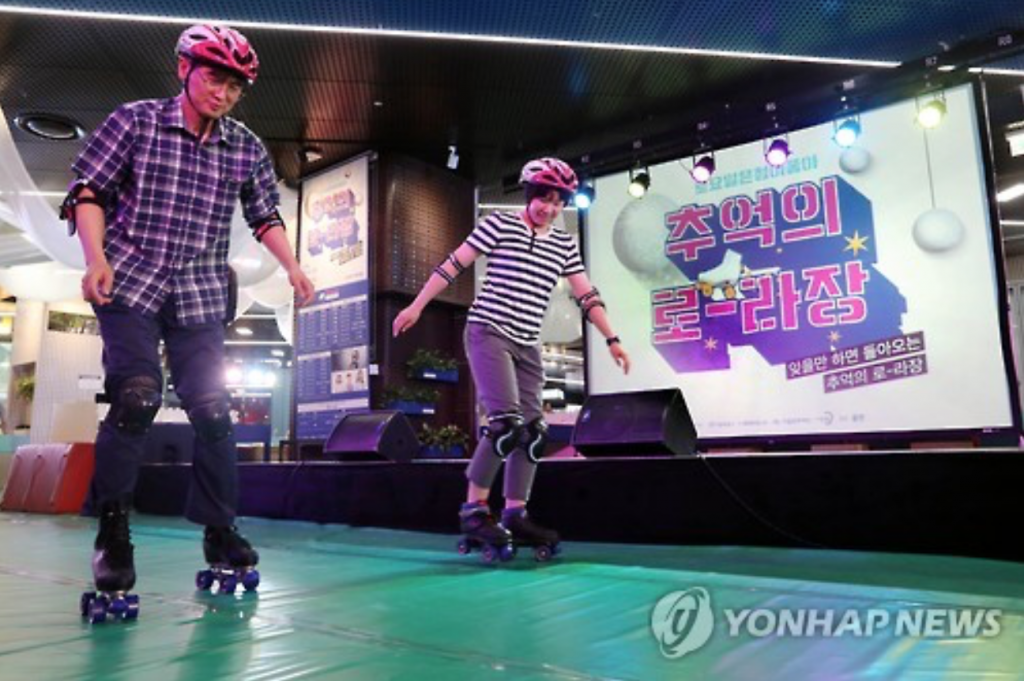 SEOUL, Aug. 26 (Korea Bizwire) – If you're desperate for some teenage nostalgia, here's the perfect solution for this weekend. 
The Seoul Metropolitan Government has arranged a three-day roller skating rink with pop music from the past (1970s to 1990s) at Citizens Hall, offering visiting adults a trip down memory lane and providing children with a now-uncommon set of experiences. 
Roller skating rinks were among the most popular hang-out spots for Korean youth in the 1970s and 80s, with DJs playing the hottest songs of the time. Their popularity began to fade in the late 90s with the advancement of technology and introduction of other pastime activities, and eventually disappeared. 
The rink will be open between 11 a.m. and 5 p.m. from August 26 to 29, and entrance is free of charge, including skate rental.
Image Credit: Yonhap / photonews@koreabizwire.com