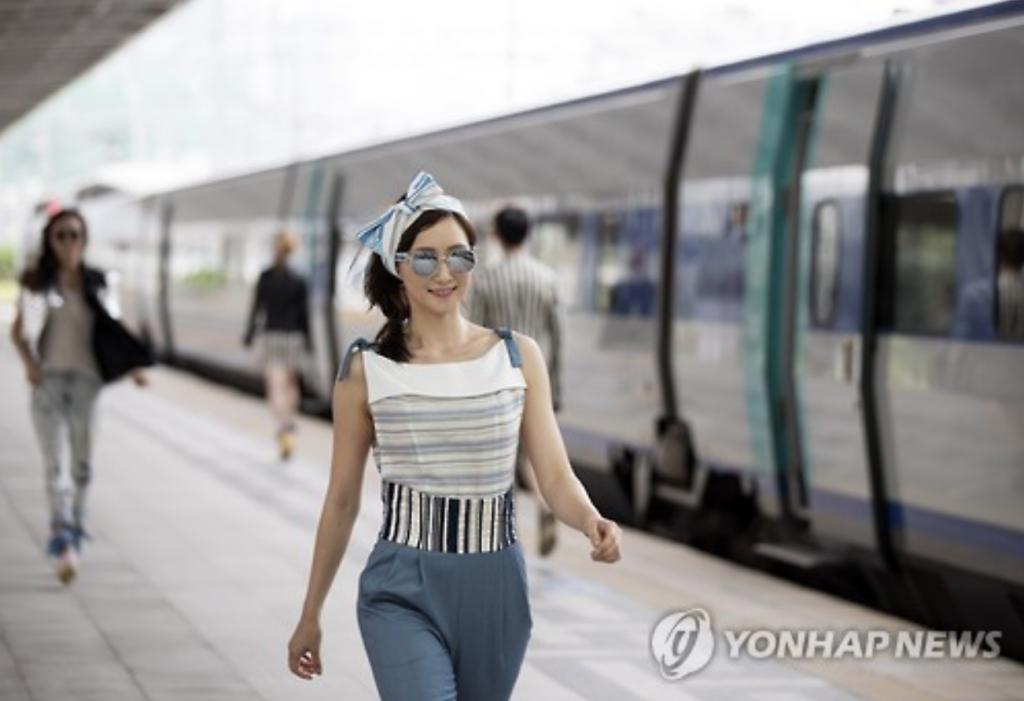 SEOUL, July 14 (Korea Bizwire) – The Seoul Metropolitan Government organized another 'Seoul 365 Fashion Show', this time at a train station platform. 
Some 30 amateur models showed up at Seoul Station on Wednesday to strut their stuff. The first runway was arranged at a waiting area in front of the station's ticket office. The models then moved to platforms 5 and 6, where other makeshift catwalks were set up. The show wrapped up with a finale held at the public square in front of the station. 
The first incarnation of the Seoul 365 Fashion Show was held in May, featuring amateur models, and organizers have since expanded the show to include fashion performances at various venues and tourist attractions across the city. 
"We're trying to provide citizens with the opportunity to enjoy fashion shows, while offering amateur models and fashion designers the chance to show off their skills and expertise," said Kim Seon-soon, deputy director of creative economy with the city government.
Image Credit: Yonhap / photonews@koreabizwire.com