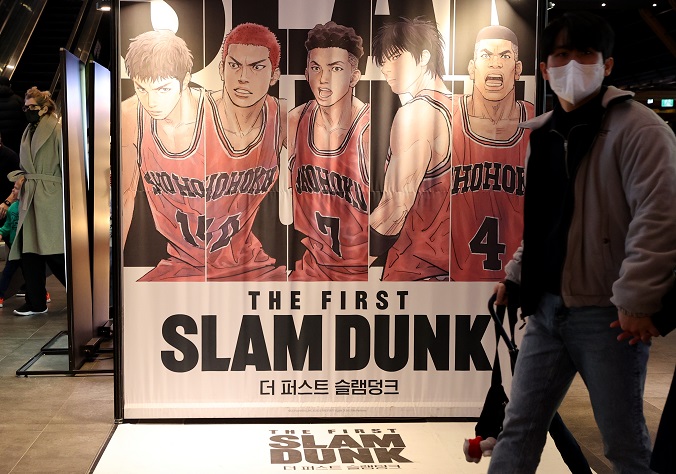 SEOUL, Jan. 25 (Korea Bizwire) — Sales of basketball merchandise have surged ever since "The First Slam Dunk," a Japanese animated film based on the cartoon popular in the 1990s, hit the theaters.
South Korean online shopping mall SSG.com saw its basketball-related sales from Jan. 11-18 jumped by 26 percent from last year for the same period.
In the manga category, the complete set of "Slam Dunk" comic books ranked first on the sales charts.
In the same period, another online malls Gmarket and Auction reported a 488 percent increase in sales of basketball shoes with sales of basketball uniforms up 350 percent, other basketball equipment up 92 percent and basketball bags up 32 percent.
Sales of basketball manga jumped by 1,057 percent from the same period in the previous year, reflecting the success of "The First Slam Dunk."

"The generation that enjoyed Slam Dunk in the 1990s is now middle-aged, with enough consumption power to lead sales of basketball goods," said Lee Eun-hee, a professor of consumer science at Inha University.
Image Credit: Yonhap / photonews@koreabizwire.com