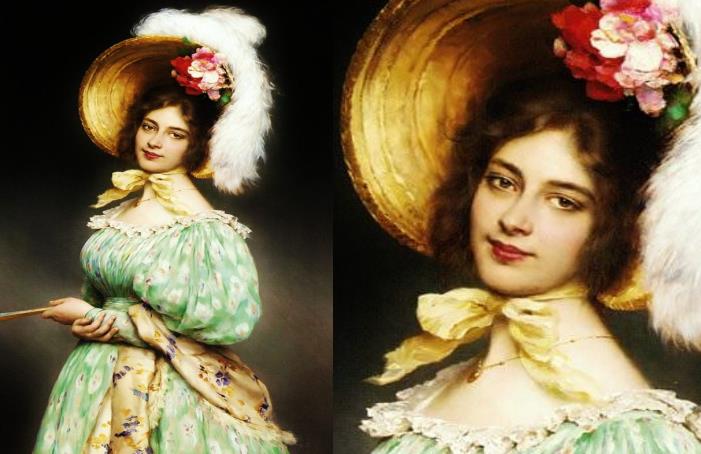 Seoul, Korea, July 07 (Korea Bizwire) – If one looks at the woman in "Musette," a masterpiece by Eugene de Blaas, an early 20th century Italian painter, one comes away with a strong impression that she is like a warrior with piercing eyes and thick eyebrows. A strong-willed woman playing the musette shows a perfect harmony combining vigor and softness.
There is nothing to find fault with the upper part of her face. However, her facial features remind us of the masculine beauty we can find in the Greek busts and statues. Looking at the lower part of her face including corners of the lips, in contrast, we get a powerful impression that she is a true feminine beauty.
Changing the corners of your lips doesn't guarantee that you will look more like a feminine beauty. You need to find a plastic surgeon who knows how to make it look better. If you are a woman with strong, intense facial features, we recommend going through a surgery in lip corners, as well as the reduction in the philtrum, a vertical groove in the middle area of the upper lip. It will certainly make you an ideal beauty found in classical paintings. For further information, visit Golden View Clinic at www.goldenviewclinic.com.