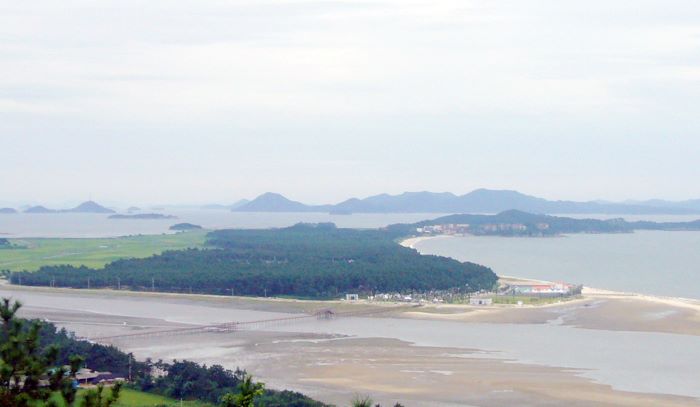 SINAN, June 6 (Korea Bizwire) — The famous black pine forest in Sinan, South Jeolla Province, known for resembling the Korean Peninsula, is at risk of dying. The dense forest, facing Ujeon Beach, has become a Sinan landmark due to its mysterious resemblance.
Local accounts reveal that the pine trees were planted over 50 years ago as windbreaks, but they gradually took on the shape of the Korean Peninsula. Unfortunately, the sea pine forest is now dying due to pine bark beetle damage.
Around 80 percent of the 30-hectare forest has been affected, with 20 percent already dead and 60 percent struggling to recover. Residents criticize the neglect of the prestigious Haesong Forest by local authorities.
The pine bark beetles are most active from March to May, and their damage has spread to other areas, including Daegwang Beach. The beetles infest the trees' bark, causing them to turn reddish-brown and die.
The severe spring drought weakened the water table, exacerbating the beetle infestation. Measures will be taken based on expert recommendations from the Forest Resources Research Institute.
Image Credit: Yonhap / photonews@koreabizwire.com