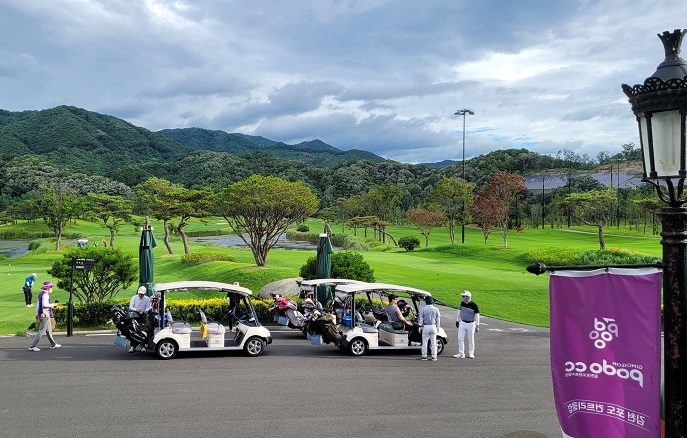 SEOUL, Aug. 11 (Korea Bizwire) — Per-team caddie fees at South Korean public golf courses rose sharply over the past 10 years, a civic group said Wednesday.
According to the Golf Consumer Agency of Korea, domestic public golf courses' per-team caddie fees rose to 138,500 won (US$106) in August, up 39.5 percent from 99,300 won in 2012.
Per-team caddie fees at membership-based golf courses also rose by 38.3 percent during the same period.
In a survey of domestic golf courses with more than 18 holes, including 242 public golf courses and 154 membership-based golf courses, per-team caddie fees stood at 140,000 won for 156 golf courses, 130,000 won for 130 golf courses and 150,000 won for 106 golf courses.
The number of golf courses with a per-team caddie fee of 140,000 won jumped to 146 in May and 156 in August from one in 2020.
"The demand for caddies is increasing on the back of the hike in the number of golf courses and the increasing popularity of night golf. Nonetheless, the supply of new caddies remains low," the agency said.
"With these factors in mind, caddie fees are expected to continue to rise for the time being."
Image Credit: Podo Country Club / Yonhap / photonews@koreabizwire.com