CHANGWON, July 1 (Korea Bizwire) – A dozen spot-billed ducks (anas poecilorhyncha) appeared on a busy city street in Changwon on Thursday afternoon. It turned out that eleven little ones, led by their mother, were moving from a pond by the Nakdong River Basin Environmental Office to an eco-pond next to Gyeongsangnam-do Provincial Hall, in search of a better breeding environment.
The distance between the two ponds is less than 500 meters, but it took an entire hour for the family to totter their way to their new home. Nearby traffic was controlled by Changwon police officers, who were urgently dispatched after being notified by a city official. 
Spot-billed ducks were common winter migrants in Korea until the 1950s, but started to put down permanent roots in the 60s, breeding primarily in meadows, treed hills, and wetlands.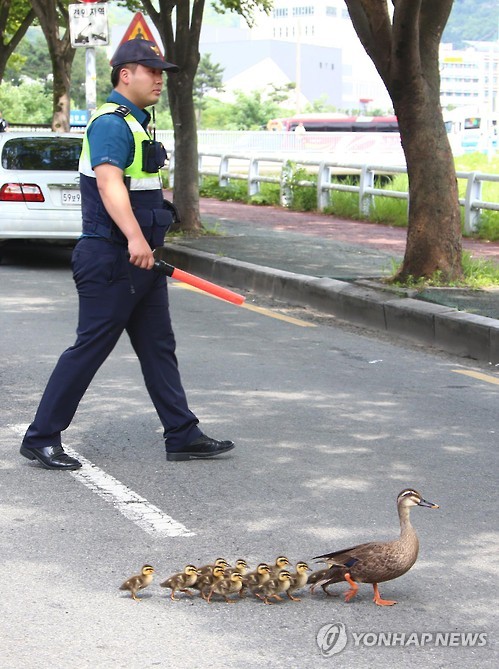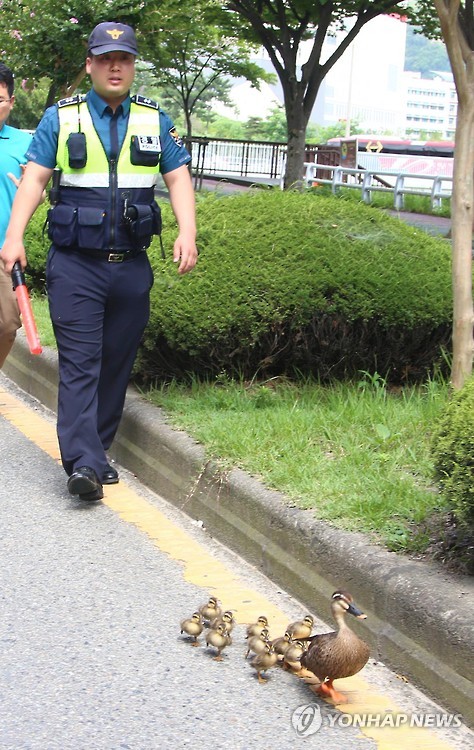 Image Credit: Yonhap / photonews@koreabizwire.com