WONJU, April 3 (Korea Bizwire) — South Korea's largest suspension bridge, 1.5 meters wide and 200 meters long, has been a favorite of hikers at Sogeum Mountain in Wonju ever since it opened in January.
As of March 31, 625,361 individuals had walked across the suspension bridge.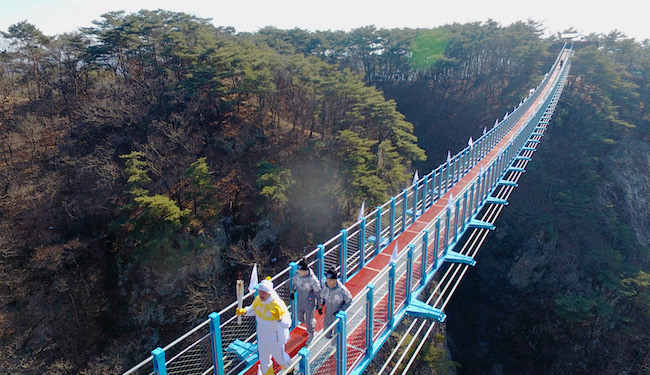 Encouraged by the success of the suspension bridge, Wonju is planning to build a glass bridge 250 meters long at Sogeum Mountain that the city hopes will prove to be just as popular with trekkers.
The bridge will form part of a hiking trail that includes the suspension bridge. 
S.B.W. (sbw266@koreabizwire.com)