SEOUL, July 20 (Korea Bizwire) — Lotte Home Shopping Inc., a shopping unit of retail conglomerate Lotte, is expanding a shopping service based on a metaverse platform that combines reality and a three-dimensional virtual world.
Customers can use a mobile app to look through a 'virtual camp site' for a virtual camping experience and check out a variety of showcased items that they can purchase.
By the end of this year, the company plans to build a metaverse shopping platform that allows users to join live shopping broadcasts and communicate with the show host, as well as virtually visit broadcasting studios and make-up rooms.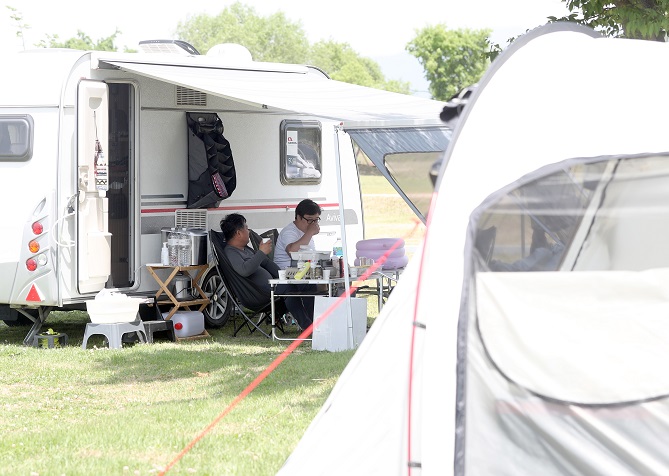 The company is also developing a 'wearable virtual store' that allows users to go shopping using virtual reality (VR) devices.
Lotte Home Shopping introduced a variety of virtual platforms last year, including 'Real Fitting,' a technology that allows users to try on sunglasses and other fashion items using an augmented reality (AR) platform.
Image Credit: Lotte Home Shopping / Yonhap / photonews@koreabizwire.com