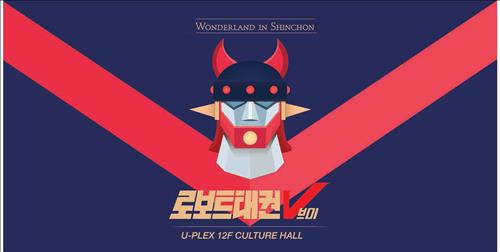 SEOUL, April 4 (Korea Bizwire) – Hyundai Department Store announced the opening of an exhibit entitled 'Robot Taekwon V Returns' at Sinchon U-Plex, The exhibit will run until April 17.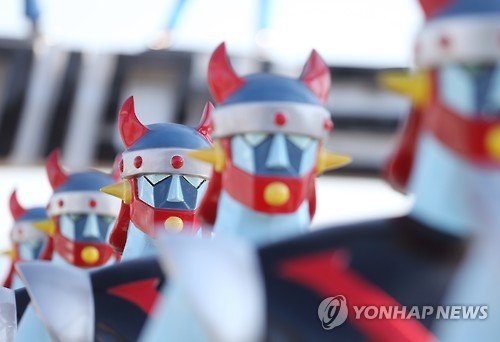 Ten large figures more than two meters tall, a virtual experience zone, and the original drawings will be exhibited. In addition, a giant photo zone on the ground floor will provide visitors with a space to capture memorable moments at the exhibition.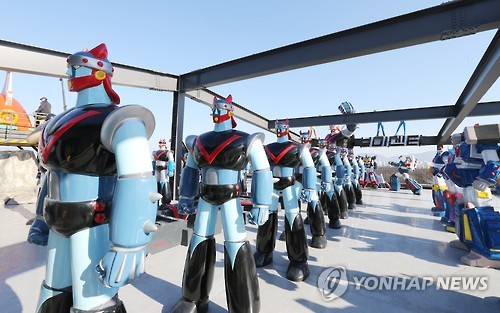 A Taekwon V 'hunt' will take place during the exhibition period. Five different large Taekwon V figures (1976, 1982, 1984, 1990 and Master) are hidden on each floor of the department store. Figures and postcards will be presented to the customers who find all five robots.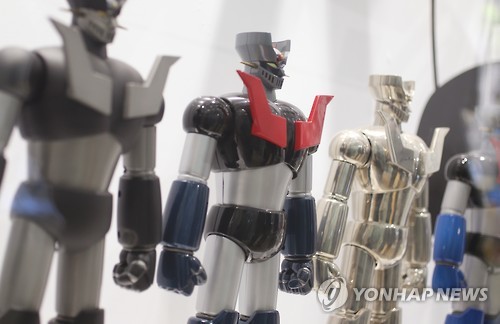 Various activities for those visiting in family units are also available such as coloring books and paper doll making.
Robot Taekwon V was the first Korean animation produced by director Kim Chung-gi, in 1976. It celebrates its 40th anniversary this year.
Image Credit: Yonhap / photonews@koreabizwire.com