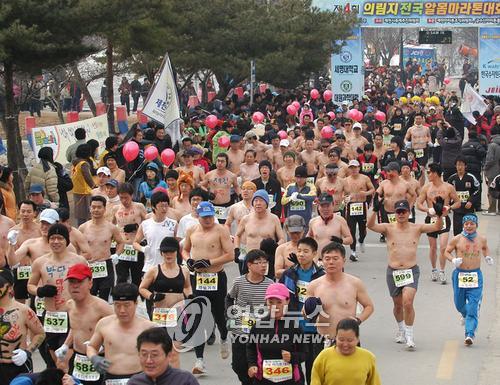 JAECHEON, Jan.8 (Korea Bizwire) – The Uirimji Reservoir Naked Marathon will be held at Jaecheon, Chungbuk Province on January 10. It is the 11th year of the event, which is the first 'naked marathon' in the nation.
Since the run started in 2005, it has been held every year no matter how cold the weather was. However, last year's event was canceled four days before d-day due to the outbreak of foot-and-mouth disease.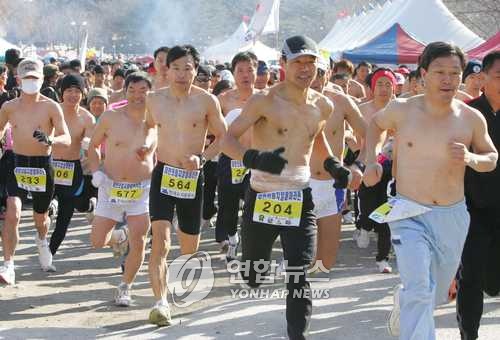 The Uirimji Reservoir Naked Marathon was created by the local marathoner's club, which has solid membership compared to the size of the city.
Since the location is famous for its cold weather resulting from the surrounding mountains and strong winds from the nearby Chungpoong Lake, the organizers decided to hold the race in mid-January, which is the coldest period of the year.
The temperatures are expected to drop five degrees (Celsius) below zero, even though the weather is much warmer this year.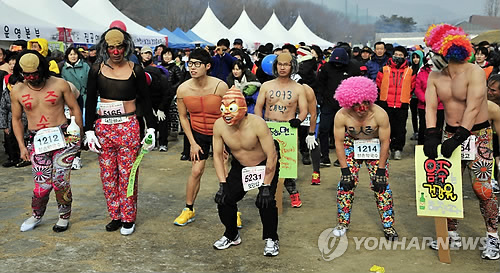 Between 500 and 600 people participate in the run annually, fighting against the severe cold. Most of the participants are from marathon clubs all over the country. Families, friends and couples also participate to make special memories.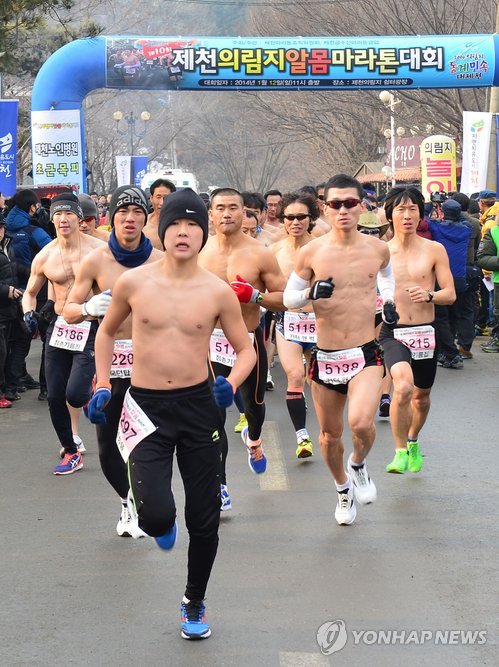 Since the race is a 'naked' marathon with participants running shirtless, many contestants have great bodies. Male participants run with their shirts off, and women wear tank tops or sports bras.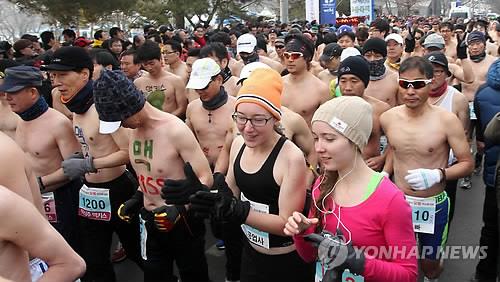 Other than the winner, a special award is given to the participant who leaves the strongest impression through his or her appearance.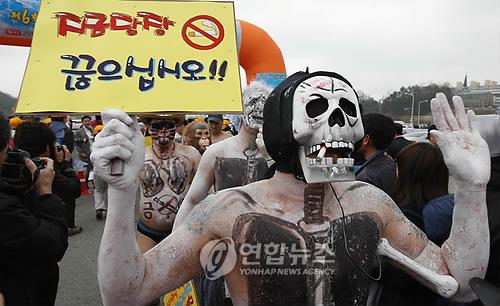 Five kilometer and 10-kilometer races will take place, starting at the Uirimji Reservoir rest area.
Image Credit: Yonhap / photonews@koreabizwire.com