Be Korea-savvy and Cash in on "Korea Opportunities"
Simply put, quality of service largely depends on how useful and reliable the performance turns out to be in terms of cost-effective and sales-responsive ways.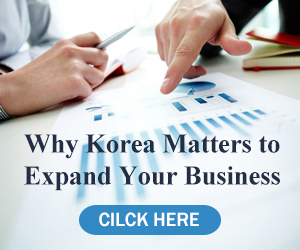 Kobiz Media, the parent company of Korea Bizwire, has a resourceful experience and expertise in making the local media and readers (consumers) have increased public awareness and favorable opinion of you, with highly effective on-target press distribution service in operation which already witnessed extraordinary success among our big name clients.
Kobiz Media is well known for its superb business intelligence consult services among the local major clients; No wonder we are capable of offering distinctive knowledge-based communication services including "results guaranteed" press release dissemination, localization, translation and other related services aimed at South Korea.
Korea is becoming increasingly important and attractive market for global businesses who want to have an upper hand in Asia Pacific region since Korea serves as a stepping-stone for forward-looking brands' future success in this lucrative markets. We wish you all good luck for extraordinary success in your businesses and life.
For more information, send us an e-mail at press@kobizmedia.co.kr  
Why You Should Subscribe to BI Report
The staff members of Kobiz Media Co. Ltd., the parent company of Korea Bizwire, are highly skillful in business and market analysis reporting since most team members have a wide variety of experience in "business intelligence" consult fields, previously working on behalf of numerous clients –  both private and government agencies  – which include Samsung, SK, KT, the National Assembly Library, and the National Intelligence Service. Many of Kobiz Media's analysts and PR professionals have successfully worked with these clients for several years before joining the company.
Currently Kobiz Media is publishing "BI Report," the weekly report on overseas markets and industries targeted for executives and high-ranking officials of Korea's large corporations. The company will soon offer an information service on the specific sectors of Korea such as the legal, financial services, and consumer goods markets for foreign companies interested in doing business in the East Asian emerging market.
The reports produced by Kobiz Media are high in quality–with a wealth of data, up-to-date, and very readable–as comparable as those published by such major business intelligence organizations as Kroll, Economist Intelligence Unit, and Stratfor, as the analysts of Kobiz Media, full-time and contract-based, consist of industry veterans and former researchers in Korea's private economic think tanks.
—
Korea, started out as the world's poorest nations in the 1960s and now ranked one of the top-ten largest economies, is a manufacturing powerhouse with the rapidly growing info-tech and financial services sectors. If you want to gain business insights on this important market, look no further and contact us for the subscription of our BI Report service. For more information, send an-email at bireport@kobizmedia.co.kr