SEOUL, July 11 (Korea Bizwire) – The monsoonal downpours have abated for now, but a heat wave struck the peninsula over the weekend. 
Seoul recorded a high of 33.1 degrees Celsius on Sunday, with the nighttime low also exceeding 25 degrees. Citizens of Seoul headed out to parks, shopping malls, and cinemas to get away from the unrelenting heat. 
Han River public parks are among the most popular get-away spots. The river, which runs through the capital, houses several public parks on both sides of its banks where citizens hang out, relax, and order a wide variety of food delivery for a social repose.
Unlike many western countries, drinking alcohol in such public parks is not prohibited, thus providing the perfect place to cool down and escape the heat with icy-cold beer.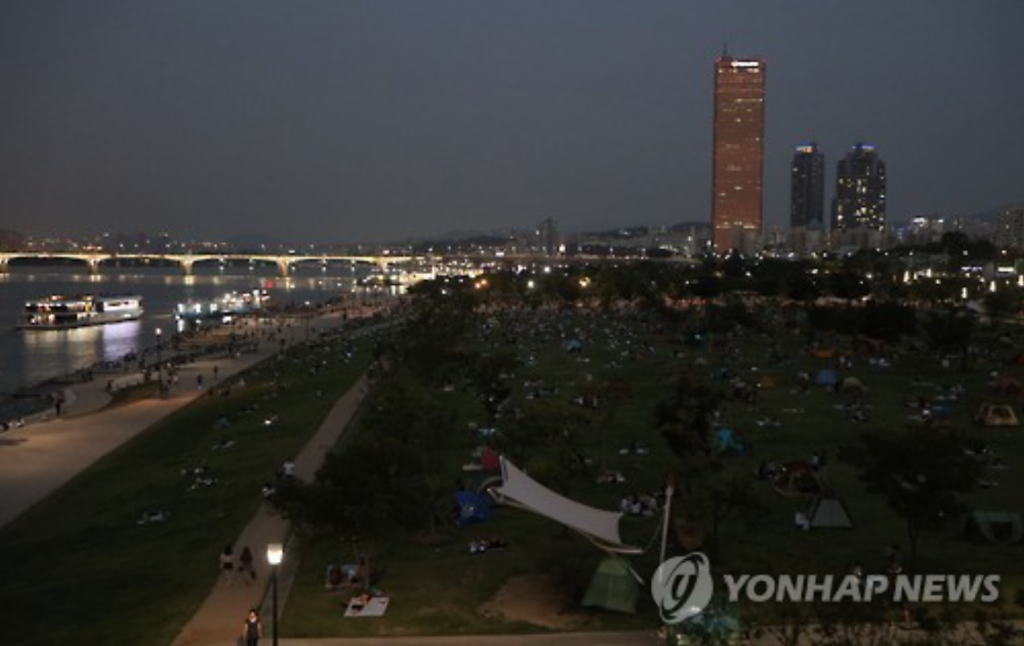 Image Credit: Yonhap / photonews@koreabizwire.com