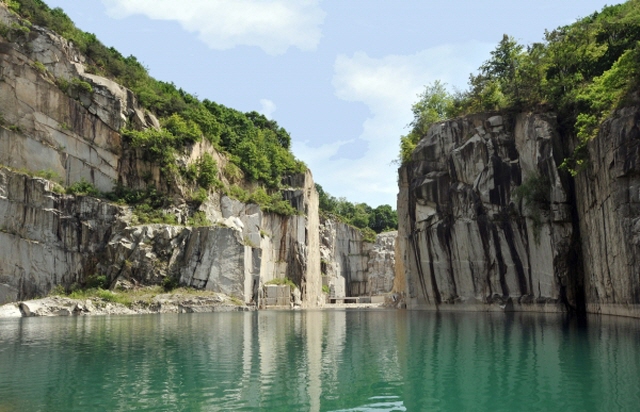 ANSAN, Aug. 20 (Korea Bizwire) — Abandoned quarries in Gyeonggi Province, which have been treated as eyesores for leaving mountainsides bare, are drawing public attention as they have been transformed into tourist destinations.
The former quarry on Mount Cheonju in Pocheon, was reborn as Pocheon Art Valley and became the city's leading tourist destination.
Meanwhile, the Anyang city government created artificial falls, a grass square, and exercise and play facilities at an abandoned quarry by Mount Suri, and opened it to citizens.
The city of Ansan, which has been working on refurbishment projects such as the creation of a walkway around the Daebu Mine, a closed quarry, recently decided to develop the site into a cultural and artistic concert hall.
Image Credit: Pochen City Office / Public Domain / photonews@koreabizwire.com