SEOUL, Dec. 29 (Korea Bizwire) — Amid the prolonged COVID-19 pandemic, South Korea's major conglomerates are closing this year quietly without having year-end ceremonies.
In the midst of the new trend of skipping large-scale year-end ceremonies that have been held in auditoriums in the past, combined with the impact of the pandemic, year-end ceremonies are disappearing in the business community.
In particular, since a large number of companies are encouraging their employees to actually use their annual leave, a substantial number of employees have already entered the holiday break.
New Year opening ceremonies are also being replaced by online events or minimized.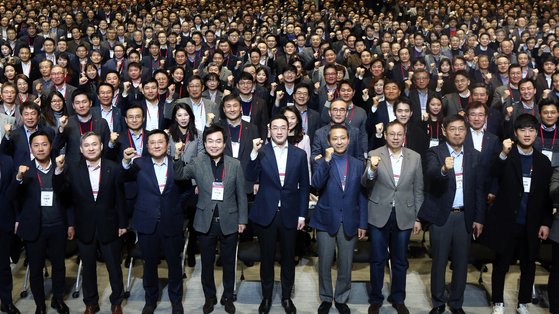 Another new trend in the COVID-19 era is that year-end or New Year's opening ceremonies are held as online events independently by subsidiaries, business units, departments or teams.
"As CEOs and executives are getting younger, businesses are placing more emphasis on practicality," an industry official said.
"In addition, there has been a trend of avoiding large-scale events where many people gather. The COVID-19 pandemic has simply accelerated this process."
Image Credit: Samsung Group / LG Group / photonews@koreabizwire.com