OYSTER BAY, N.Y., May 14 (Korea Bizwire) – In the past year Apple's tablet OEM competitors experienced a growth of  79%, while Apple experienced only 13% growth in tablet shipments. 
Despite growing challenges, as the tablet market reaches saturation in  advanced world markets, ABI Research projects Apple to remain a strong  force in the market if it emphasizes its strengths and explores new  opportunities.
ABI Research explored the history of Apple and its iPad business model,  which has delivered tremendous success for Apple. "Historically, Apple  has dominated the market, but the current shift in the ecosystem has  raised question marks over its control and future," says ABI Research  analyst Stephanie Van Vactor.
Although its competitors using Google's  Android OS have surpassed Apple's unit volume, iPad revenues for 2013  still exceeded the rest of the market by 11%.
Apple and the tablet market have reached a fork in the road; however,  opportunities to explore new avenues do exist. Apple's creative vision  has been the core of its business model and iPad implementation. Apple's  "less is more" strategy gives it the innate ability to show success in  the early stages but begins to display signs of vulnerability as the  market matures.
Is Apple losing its momentum, or are Samsung and others  catching up as consumers are presented with a variety of choices in  display size, connectivity, and price?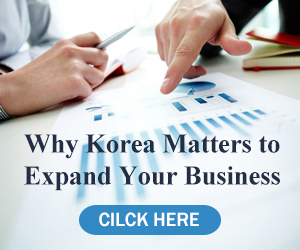 With the right partnerships, especially in the business and education  sectors, iPad could continue to expand its market reach. "Apple has the  power to market to different regions where tablet adoption is low, and  building relationships with business vertical sectors can help expand  its breadth," adds senior practice director Jeff Orr.
Although Apple's  ASP for its iPad remains considerably higher than other tablet OEMs, it  still has the advantage of offering its closed iOS ecosystem services  via the iTunes app store.
The "Analysis of Apple's Tablet Business Model" analysis is part of ABI  Research's Media  Tablets, Ultrabooks and eReaders Market Research (https://www.abiresearch.com/market-research/service/media-tablets-netbooks-ereaders/).
ABI Research provides in-depth analysis and quantitative forecasting of  trends in global connectivity and other emerging technologies. From  offices in North America, Europe and Asia, ABI Research's worldwide team  of experts advises thousands of decision makers through 70+ research and  advisory services. Est. 1990. For more information visit www.abiresearch.com,  or call +1.516.624.2500.
Source: ABI Research (via BusinessWire)