SEOUL, July 4 (Korea Bizwire) – The National Museum of Korea is presenting some 1,400 artifacts of ancient Afghanistan, including a gold crown from Tillya Tepe, an archaeological site in the northern part of the country. 
"Ancient Afghanistan was an abridged edition of the world," said a museum official. "The artifacts and their material groups show various cultures. For instance, gold artifacts display the cultures of nomadic tribes, while stone artifacts show Greek culture, ivory represents India, and glass, the Mediterranean." 
"A highly-developed ancient civilization prospered around 2000 B.C. in the region that we now know as Afghanistan. Gold artifacts from the region, in particular, are known for high purity levels that often range between 97 and 99 percent gold." 
The exhibition, themed 'The Gold Culture of Afghanistan', will continue until September 4 at the National Museum of Korea in Seoul.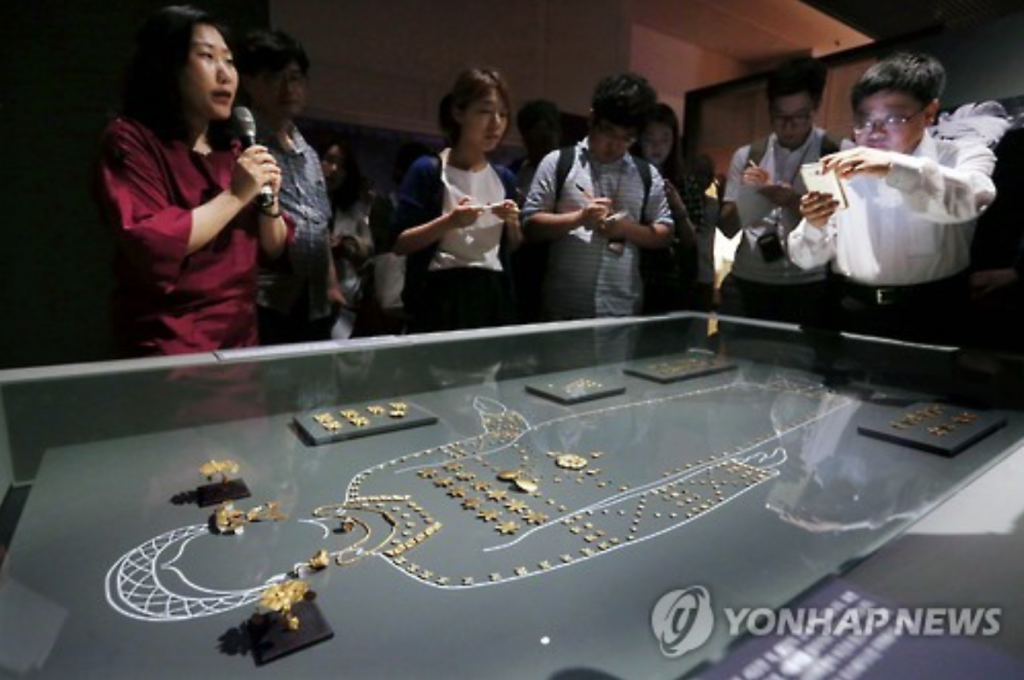 Image Credit: Yonhap / photonews@koreabizwire.com