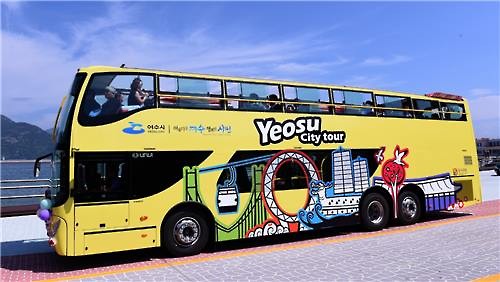 YEOSU, March 31 (Korea Bizwire) – The city of Yeosu in Jeonnam Province has announced the launch of new two-story tour buses after the sun goes down, starting in April.
The European two-story buses were adopted in July 2015 to enrich tourism in Yeosu. Ever since, the buses have become one of the city's main attractions, as they run through Odong Island, the fish market and Dolsan Park.
To run the buses after hours, the schedule will be rearranged. Previously scheduled every hour from 10 a.m., the buses will now run every hour from 10:30 a.m., as a KTX train arrives at Yeosu Station at 10:11.
The buses, which used to run eight times a day, will be reduced to seven, and the nighttime buses will start running every hour from 7:30 p.m.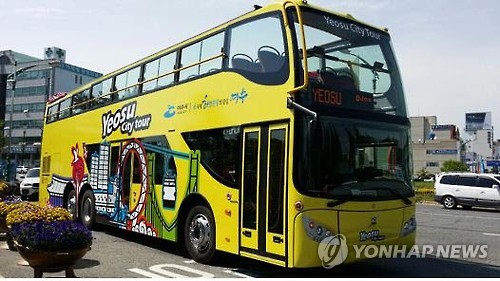 Those who buy daytime tickets can ride the bus as often as they want during the daytime as long as they show the driver their receipt.
Nighttime tickets can be reserved from April 1 at Yeosu's tourism homepage (www.ystour.kr).
Yeosu officials commented that the nighttime buses should provide new experiences to visitors, and help share the beauty of Yeosu that was hidden before.
Image Credit: Yonhap / photonews@koreabizwire.com