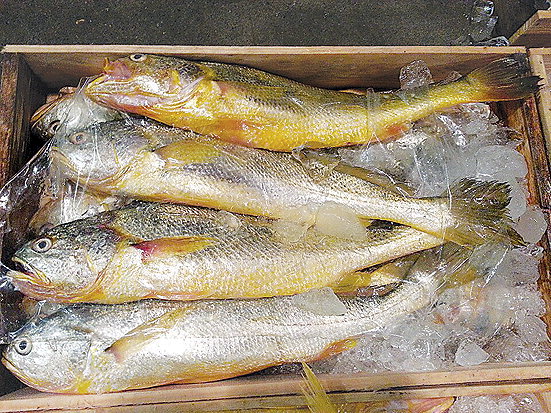 JEJU, Jan. 25 (Korea Bizwire) – Chinese, who are especially fond of anything gold-colored, are paying thousands of dollars for boxes of 10 croceine croakers at Jeju Hallim Suhyup's consignment market. 
Often called yellow croakers for their golden color, croceine croakers are a popular delicacy in China and an occasional side dish in Korea. Most of the good-quality, expensive croceine croakers fished in Korean waters are being exported to China, while cheap, farmed croceine croakers in Chinese waters are being imported to Korea. Ironically, 9,130 tons out of 9,230 tons of croceine croakers consumed in Korea last year were Chinese imports. 
China's strong preference for croceine croakers is due to the golden pigment on the fish's abdomen area. Chinese's love for anything gold turned the yellow croaker into a luxurious delicacy. For instance, one single 60 centimeters long croceine croaker sold for 810,000 won (US$ 744) at the Jeju Hanrim Suhyup Market is reported to have been purchased for 2 million won (US$ 1,841) in China.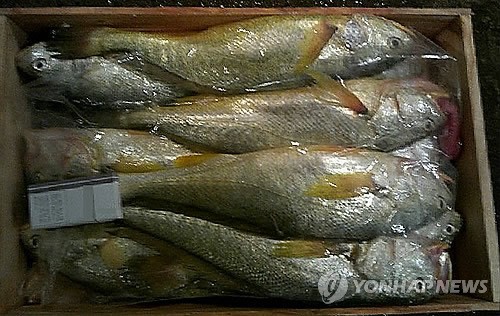 Image Credit: Hallimsuhyupshop & Yonhap / Photonews@koreabizwire.com