SEOUL, March 26 (Korea Bizwire) — Fake bomb threats and other hoax calls made to emergency services and the police are on the rise, worrying civilians and draining public resources.
Compared to the past, the authorities are taking a much harder line on these false reports. An insider with ties to the National Police Agency's crime prevention strategy office said, "Low-threat hoaxes in the past that ended with the caller being admonished and sent home are now treated with impartiality and strictness. With increasingly harsh legal consequences, summary judgements and bookings on criminal charges are trending upwards."
The latest high profile hoax case occurred March 19, when a caller told police via emergency line 112 that home-made bombs had been planted at Sinchon's Severance Hospital and would explode in 10 minutes.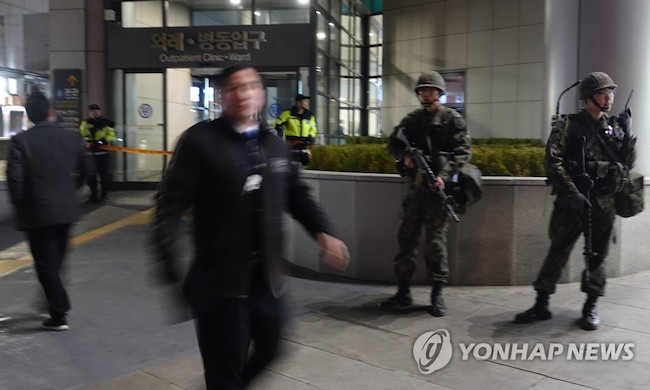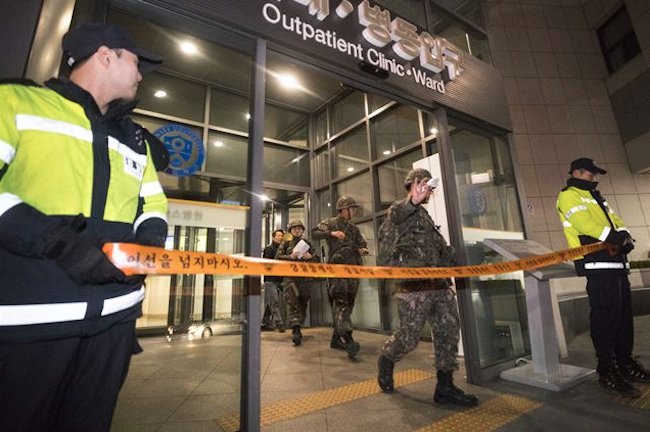 This triggered a massive response, with police, military, fire and rescue assets deployed to the hospital, where a bomb disposal squad and detection dogs conducted a search of the premises while staff and patients were temporarily evacuated to the hospital lobby.
The police later located the caller in a motel in Sinchon, a 30-something man who confessed that the bomb threat was a hoax. It was revealed that the man was inebriated when he made the call. 
Only the day before, a still-at-large caller made a similar threat in a text message to the police, warning that 10 Seoul subway stations would be destroyed with bombs. Seoul's subway authority Seoul Metro stated it had stepped up patrols throughout the city's subway infrastructure as the caller had not specified which of the over 300 stations were targeted.
And on March 15, a text message claiming an imminent bomb attack at Giheung Station on the Bundang Line led the police on another wild goose chase to search for a threat that was never there. It was eventually discovered that the source of the hoax was a 9-year-old boy, which due to his age meant that he was exempted from any punishment whatsoever. 
According to data provided by the National Police Agency, 2,350 hoaxes of various kinds were reported in 2014. Since then, annual totals have increased, from 2,927 in 2015 to 4,641 last year.
While it is difficult to ascertain precisely the demographics that comprise the hoax or prank callers, the majority are believed to be made by individuals with an axe to grind against society. Other overly represented groups among the identified callers are those who were under the influence of alcohol when making a false claim or threat, and legal minors who made the call for amusement.
Voices calling for tougher punishment are growing louder. Currently, those guilty of making hoax calls are punished with a maximum fine of 600,000 won as stipulated by the Punishment of Minor Offenses Act. Hoax calls that are deemed to be "severe", on the other hand, can end up with the caller receiving a maximum five-year prison term and a fine of up to 10 million won should prosecutors invoke the law regarding obstruction of justice. 
The Ministry of Land, Infrastructure and Transport in 2012 announced that those guilty of hoax calls would be punished more severely going forward. This less lenient stance was evident last February, when a man who had falsely claimed that he had planted explosives at Cheongju Airport was booked on criminal charges.
The police said, "When a call comes in, it is required of the police to respond. When large forces are dispatched because of a hoax, it leads to waste in police manpower and ultimately results in a loss for the public." 
The police expressed concern that a hoax call could ultimately lead to the police being unable to respond to a real threat due to a lack of available resources, and added that authorities view hoax calls as "grave crimes".
Lina Jang (linajang@koreabizwire.com)