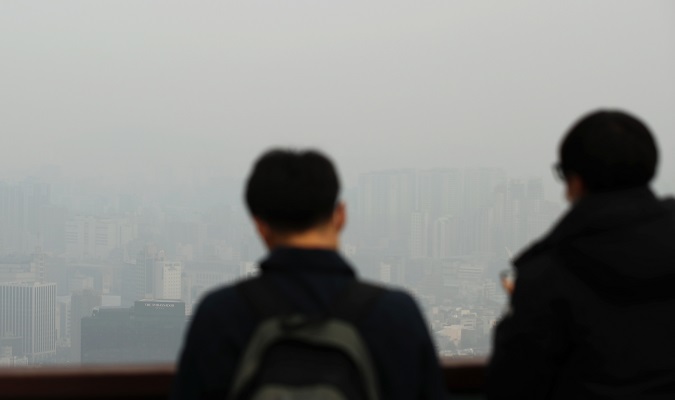 SEOUL, Jan. 3 (Korea Bizwire) — Seoul's ultrafine dust levels reached an all-time low last year, the metropolitan government said Sunday.
The city reported that last year's ultrafine dust (PM 2.5 — particles smaller than 2.5 micrometers in diameter) levels averaged 19.8 ㎍/㎥, which was 23 percent lower than in 2008 (26 ㎍/㎥) when the city first began measuring ultrafine dust levels, and 1 ㎍/㎥ lower than the year 2020.
Seoul enjoyed 172 days of ultrafine dust levels below 15 ㎍/㎥, setting a new record since 2008.
Ultrafine dust levels rose up between 36 and 75 ㎍/㎥ or higher than 76 ㎍/㎥ for only 35 days in the whole year, the shortest period ever.
The city explained that consistent efforts to reduce emissions both domestically and internationally, weather conditions and reduced socioeconomic activities led by the pandemic were a boon for air quality.
The easterly air current that blew into the country in the latter part of the year, coupled with better air conditions in the northeast region of China, have also benefitted the city's air quality.
Image Credit: Yonhap / photonews@koreabizwire.com