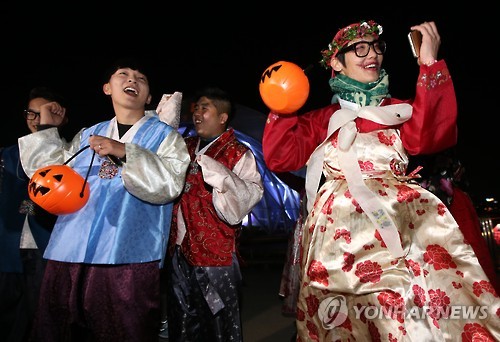 SEOUL, Nov. 2 (Korea Bizwire) – The Seoul city government on Saturday hosted a Halloween party at the Han River with the country's traditional costume as the dress code, to interpret the western festival in a local cultural context.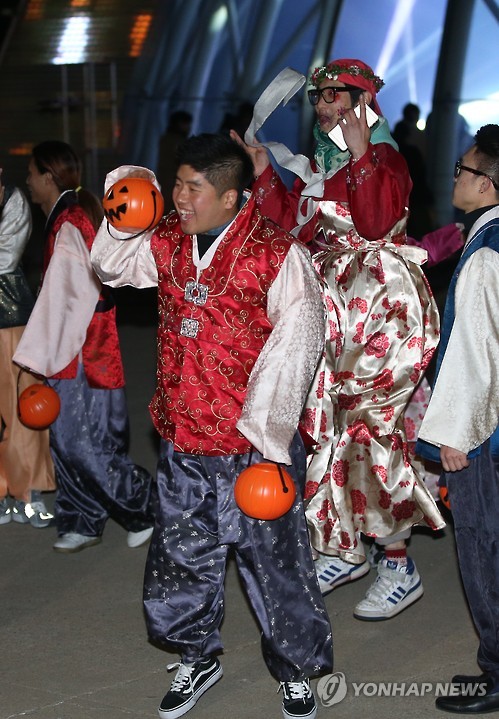 The Seoul Metropolitan Government prepared some hundreds of hanbok for the dance party, which ran from 6 p.m. till 10 p.m., at Yeouido riverside park in southwestern Seoul. The garments were rentable at 10,000 won (US$8).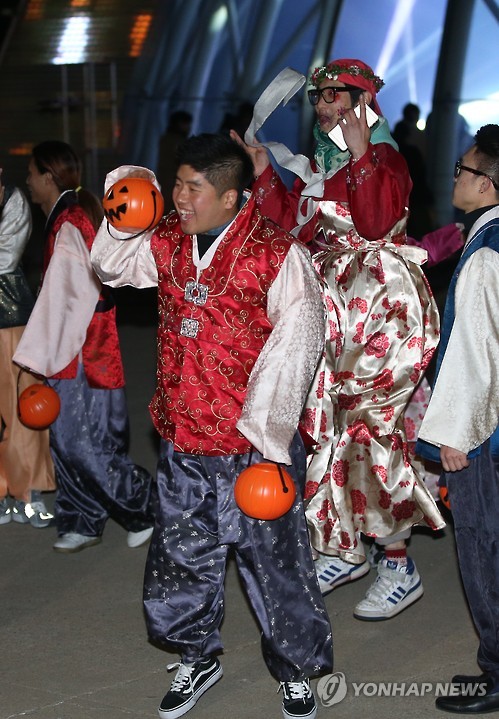 "I never thought traditional costumes would have anything to do with Halloween," a 24-year-old German researcher, who wanted to remain anonymous said. "It's great to see South Koreans enjoying the western party in their own way."
Groups of secondary school students who do not yet have access to bars and clubs came to the party to enjoy the festive mood.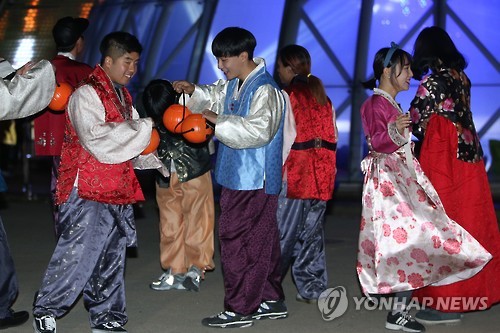 "I like hanbok, but there were not many opportunities to wear them," Kim Hae-yul, 17, said. "This is a great chance to wear the garment and above all, it's fun." 
Image Credit: Yonhap / photonews@koreabizwire.com