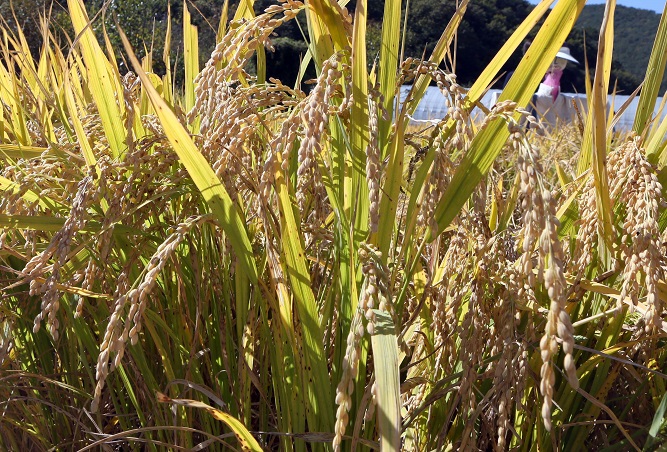 NAJU, June 22 (Korea Bizwire) — A new cultivar of rice has been developed to better withstand the summer monsoon season, with distribution to farmers likely to begin soon.
South Jeolla Province Agricultural Research and Extension Services is currently in the final stages of developing 'Gangdaechan,' a new variety of rice soon to replace the region's flagship cultivar 'Shindongjin'.
Shindongjin has been vulnerable to collapse, and susceptible to viviparous germination or ears sprouting prior to harvest.
Gangdaechan, on the other hand, is a mid-late maturing cultivar, with high polishing quality. It significantly improves upon Shindongjin's vulnerability to collapse.
A series of tests at Haenam, Goheung, and Sinan showed that Gangdaechan withstood four typhoons over the past two years.
Image Credit: Yonhap / photonews@koreabizwire.com