SEOUL, Jan. 6 (Korea Bizwire) – Another New Year's holiday awaits Koreans, and that is Seollal, the Korean New Year. Along with Chuseok, also known as Korean Thanksgiving, it is the biggest national holiday for families and relatives to gather together for some traditional "fun." 
New Year's Day for 2017 falls on Saturday January 28, meaning that the official holiday begins on January 27, and runs through to Monday, January 30 (a substitute holiday). 
It is also the biggest season for retailers,  who will be hawking specially packaged gifts (usually food), such as high quality Hanwoo (Korean beef), seasonal fruits, fish, traditional snacks, and even Spam – which is ridiculously priced in Korea.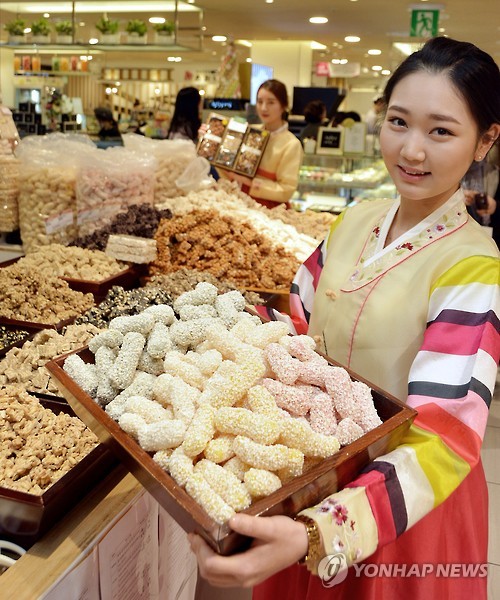 Image Credit: Yonhap / photonews@koreabizwire.com