DOKDO, South Korea, June 30 (Korea Bizwire) – Lee Se-dol, a professional Go master who recently confronted Google's deep-learning computer program AlphaGo, visited Dokdo, a disputed island in Korea's East Sea on Thursday. Accompanied by singer Kim Jang-hoon, Lee's visit was a part of a charity event to promote the game.
The parties arrived at the island and played a round of Go, with Lee and Jang Hye-yeon, an amateur Go player and commentator, on one side and Kim and Lee Seul-ah, a Go gold-medalist from the Asian Game Fair, on another. The Lee-Jang collaboration defeated Kim and Lee 2 hours and 20 minutes into the game. 
The Go master and the singer donated a total of 15 million won. 
Dokdo is a group of small islets located some 216.8km from mainland Korea. The islets, currently occupied by Korea, have been subject to Japanese territorial claims.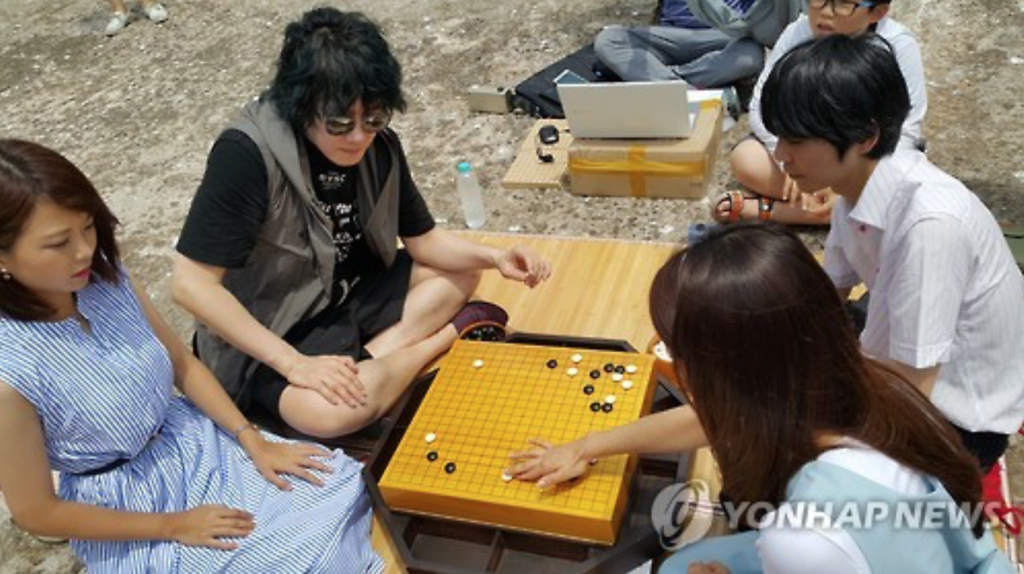 Image Credit: Yonhap / photonews@koreabizwire.com