GOYANG, April 21 (Korea Bizwire) — A municipal government has come up with an effective solution to prevent people with developmental disabilities from going missing.
The city of Goyang in Gyeonggi Province decided to launch a smart bracelet support project from next month, aimed at supplying wrist-type wandering sensors to the people with developmental disabilities who reside within the city.
The smart bracelet is primed with a variety of functions, including real-time position tracing, emergency call, emergency alert to families, and the recording of the wearer's displacements.
According to data from the Ministry of Health and Welfare and the National Police Agency, the number of reported missing cases for people with developmental disabilities averaged 8,227 per year over the past five years.
Among them, on average, 45 people have been found dead per year.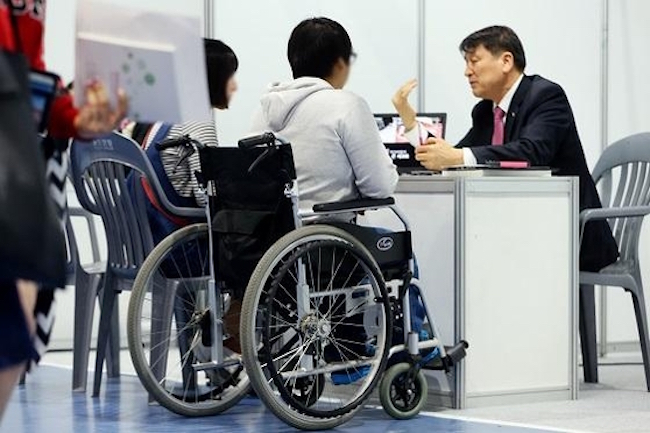 Over the past five years, the percentage of reported missing cases for children under 18 years of age vis a vis total population averaged 0.25 percent, while that of people with developmental disabilities was far higher at 2.47 percent.
This figure is higher than 1.72 percent for dementia patients.
Image Credit: Goyang City Office / Yonhap / photonews@koreabizwire.com