HONGSEONG, Sept. 3 (Korea Bizwire) — A female senior safely returned home after her disappearance, thanks to her pet dog.
The police found and rescued Kim, a 93-year-old woman, who had collapsed in a field two kilometers away from her home in Hongseong, South Chungcheong Province, on Aug. 26, just two days after her disappearance was reported.
When she was found, she was accompanied by a white Jindo dog, the native Korean Jindo breed.
The woman, exhausted after her body temperature dropped in a rain shower the day before, couldn't be detected by the thermal camera carried by police drones.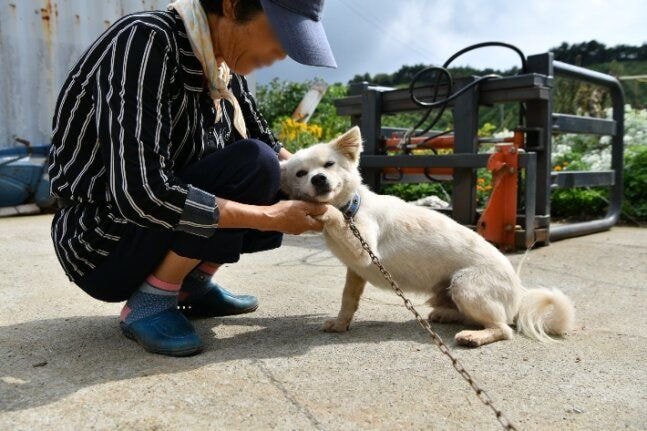 Thanks to the dog's warm body temperature, which came up red on the thermal cameras, the police were able to locate the woman.
The Jindo dog, an abandoned dog, befriended the woman when she and her family rescued it after it was bitten by another dog three years ago.
Image Credit: Hongseong County Office / TJB / photonews@koreabizwire.com