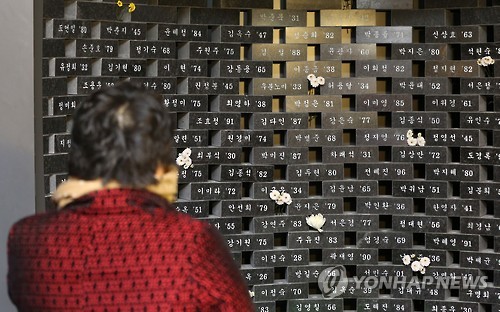 DAEGU, Dec.29 (Korea Bizwire) – Twelve years after the fire that occurred in the Daegu subway, a 'memorial space' was built at the site.
On February 18, 2003, a fire occurred in the subway train which was passing through the Jungangno Station. There were 192 fatalities and 148 injuries.
Daegu city preserved the burnt wall remaining at the fire site of Jungangno Station, but recently the area was repurposed into a 'memorial space' on December 28 on which an opening ceremony was held.
Families of the victims, officials including the Daegu Mayor Kwon Young-jin, and affected citizens who attended the ceremony presented flowers to the dead in front of the memorial wall, promising themselves to never to let such a tragic accident happen again.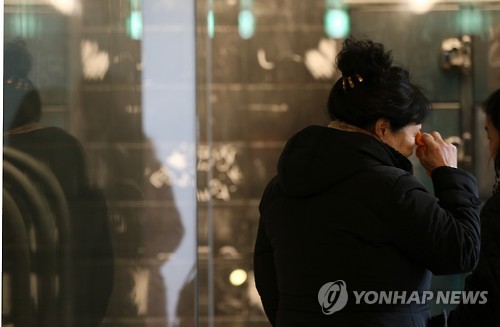 The families stood in front of the memorial wall with their eyes misty.
The city of Daegu and the victims of the accident agreed to create a memorial space in May 2003, in remembrance of those who were lost and also to use it as an educational site for safety issues.
However, the plan was put to a halt in 2005 due to conflicts among the different organizations. The project was re-started in June 2014. Detailed procedures were decided in August, and finally the memorial space was completed in November 2015.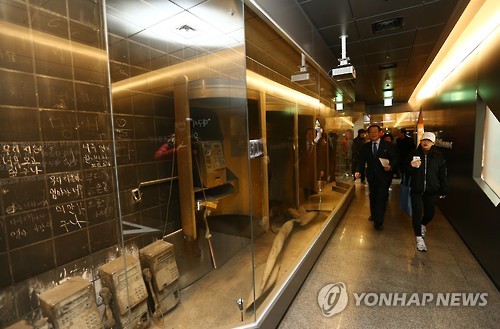 The fire site was preserved within the space to 'remember' and to 'permeate' the incident, while the exterior consisted of pieces of art pertaining to the emotions of sympathy and healing. Messages from the family of the victims and citizens were written all over the burnt and blackened memorial wall.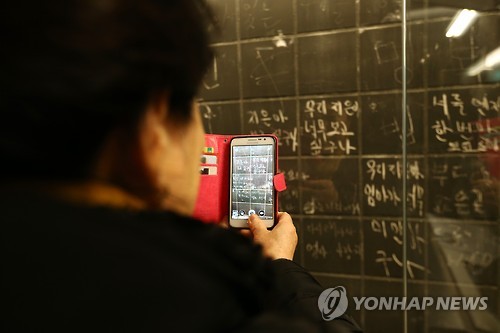 Since the accident, the local government and the local Daegu Metropolitan Transit Corporation concentrated on securing subway safety and discussed matters such as making advancements in subway trains, creating an emergency manual, and setting up facilities where passengers could be sheltered if an accident were to occurs.
One of the burnt subway trains is exhibited at a theme park. This theme park promotes safety and was built in the Donghwa Collective Facility Area. 
Image Credit: Yonhap / photonews@koreabizwire.com