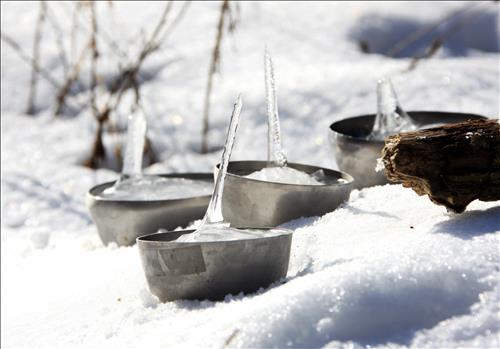 JINAN, Feb.3 (Korea Bizwire) – With the temperatures dropping again, five 'reverse icicles' have appeared at Maisan Mountain in Jinan.
Reverse icicles reached for the skies from five bowls of freshly drawn water set outside a temple.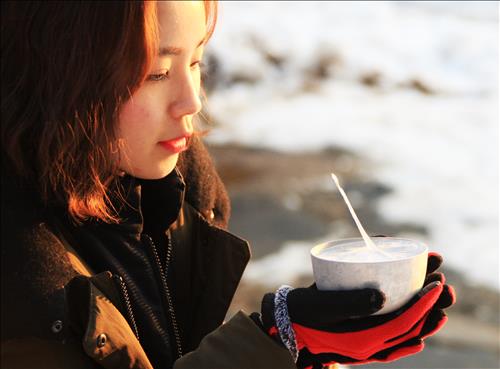 Reverse icicles could also be seen in some regions in Gyeonggi and Chungbuk Provinces. They are created as water falling from the ceilings of caves reaches the ground and freezes.
However, the reverse icicles at Maisan Mountain are created as the ice expands and water is pushed out of the bowl, freezing in the shape of an icicle, making it a mystical phenomenon.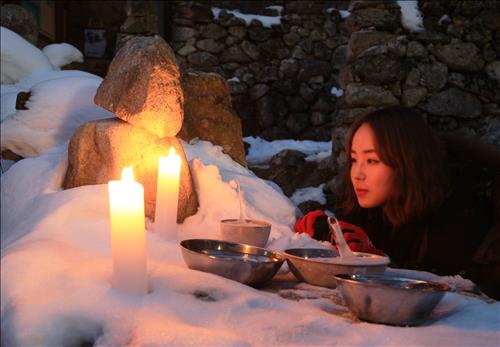 Visitors are crowding as word is spreading that wishes come true when they pray on a reverse icicle.
Image Credit: Yonhap / photonews@koreabizwire.com