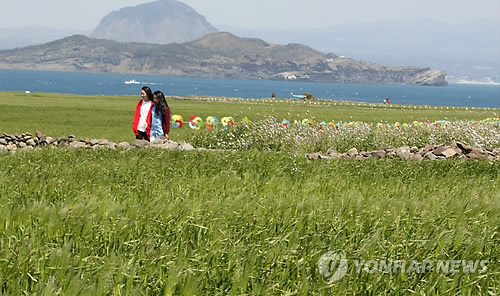 JEJU, March 22 (Korea Bizwire) – Gapado, a small island off the southwest coast of Jeju Island, is in the limelight with its new status as a 'carbon free island'.
There are no telephone poles on Gapado. All 132 poles were removed, with only few that are required to maintain telephone service remaining.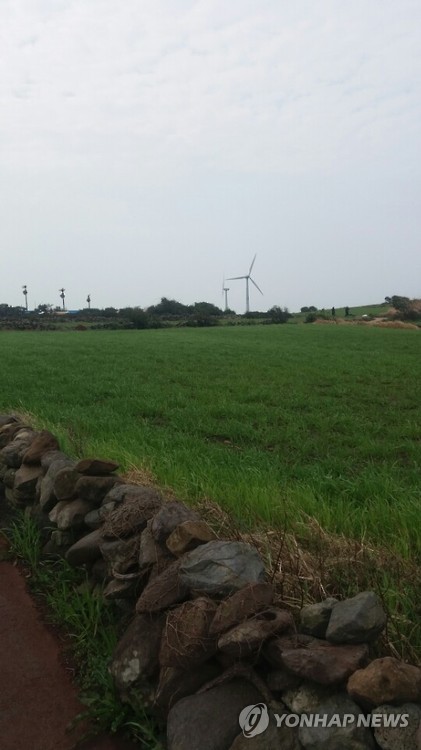 The electricity used on the island is generated from windmills and solar panels. The project started in 2011, as an attempt to reduce greenhouse gases. The core of the 'carbon free island' project was the installation of windmills and solar panels as well as the usage of electric vehicles.
Jeju and its neighboring islands are famous for their windy weather. The wind at Gapado is said to be so strong, it can even bend a bull's horn. Thanks to the strong winds that blow from September to March, the island is the perfect place to transform into a 'carbon free' region.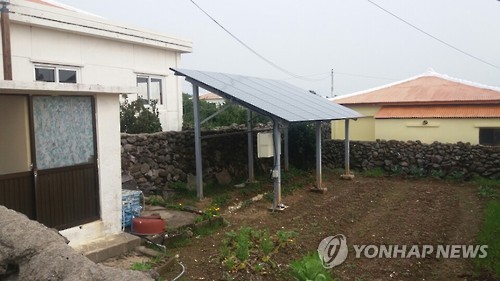 Currently, 245 people from 126 households live on the island, and 37 households have installed solar panels to produce electricity. Officials plan to install 3kW solar panels at 11 more households by the end of May. Each household only covers 10 percent of the cost, which is eight million won in total.
More than 70 percent of the electricity used on Gapado is produced independently. Due to a lack of storage devices, some of the electricity is produced through diesel generation. However, once an additional storage device is installed during the first half of the year, diesel generation will only be used for emergencies. The addition of a 2MWh storage device to the existing 1MWh device will provide enough storage capacity to meet the needs of 1,000 households for a day.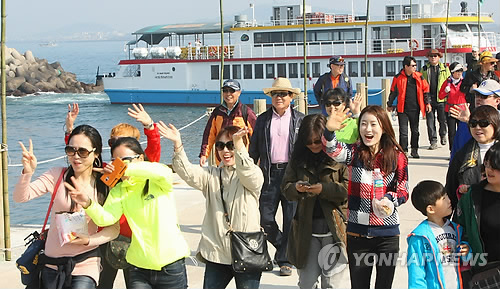 Due to the novel innovation, the number of tourists increased by 36 percent (to 94,000) compared to the 69,000 tourists in 2011, boosting the island's economy. The residents are also happy that their electricity bills are now smaller.
As the island has been designated an environmentally-friendly area, local agricultural practices were changed to organic methods.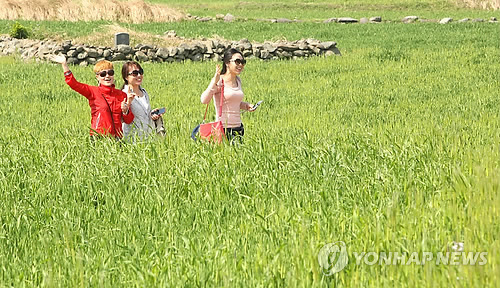 However, there is still more work to be done. The nine cars on the island have to be replaced with electric vehicles. Jeju is planning to supply four EVs and five electric motorcycles. However, the problem of providing electric trucks to island residents seems to be the most urgent issue that has yet to be solved.
Image Credit: Yonhap / photonews@koreabizwire.com