SEOUL, March 29 (Korea Bizwire) — The number of female applicants accepted into law schools across South Korea has exceeded male applicants for the first time this year.
According to Jongro Academy, one of the country's leading educational institutions for college admissions, 52.5 percent of all applicants accepted by 25 law schools nationwide for the year 2023 were women, while 47.5 percent were men.
For the first time, female applicants have exceeded males in number since law schools were first introduced in 2009 as an alternative to the state-run bar exam, which is available to anyone regardless of one's academic background.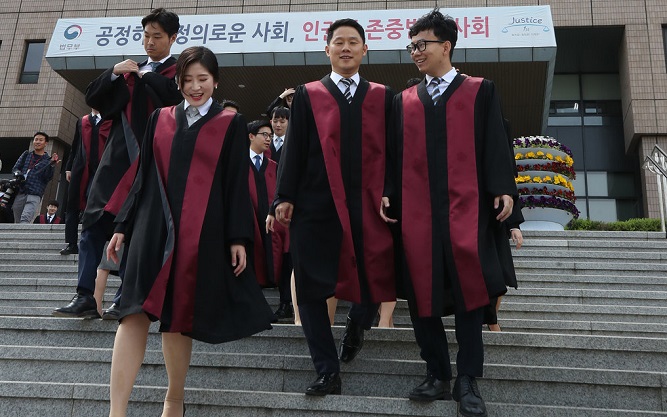 The ratio of successful female applicants has risen steadily from around 40 percent in 2010.
Sorted by age, 1,015 successful applicants were between 23 and 25 years of age (47.1 percent), followed by those between 26 and 28 years of age (31.6 percent), and those between 29 and 31 years of age (12.6 percent).
The data also showed that close to 20 percent of the successful applicants enrolled in law schools at their alma mater, while 80 percent enrolled in law schools at different universities.
Image Credit: Yonhap / photonews@koreabizwire.com