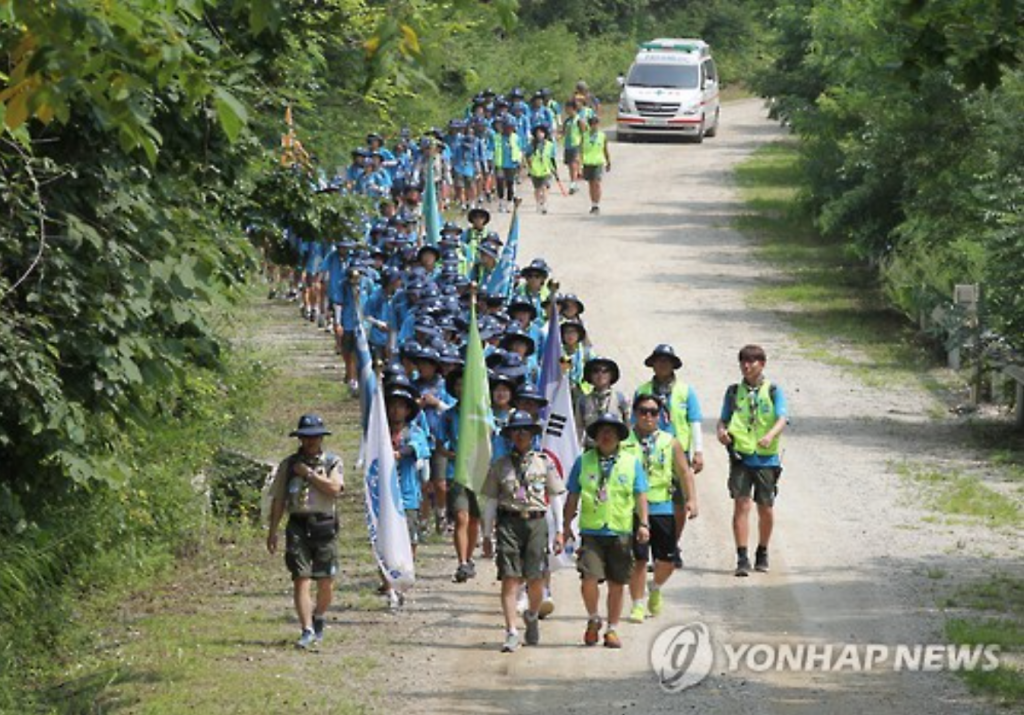 GOSEONG, Aug. 2 (Korea Bizwire) – A group of 155 scouts completed an eight-day traverse (July 25 – August 1) along the truce line that divides the two Koreas. 
As part of the event, which marked its 22nd anniversary this year, participating youth walked approximately 20km each day while visiting various tourist attractions located along the truce line including the DMZ Museum, the infamous Korean War battleground 'Baekma Highland', and various unification observatories. 
The event's intention is to help Korean youth realize the reality of war and disunity, and inspire awareness of inter-Korean unification.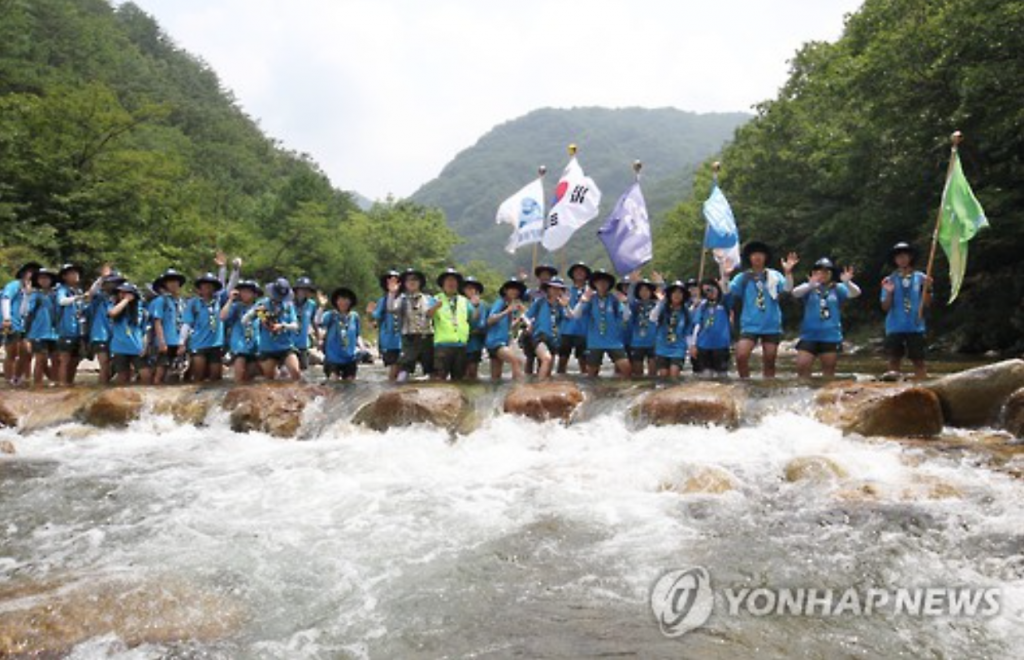 Image Credit: Yonhap / photonews@koreabizwire.com