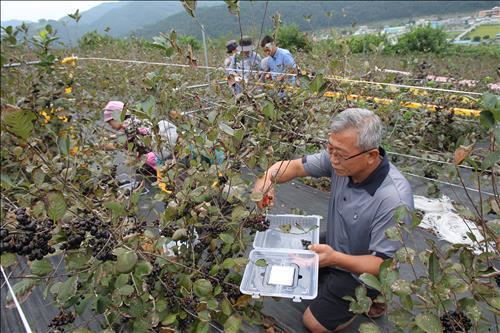 DANYANG, Sept. 21 (Korea Bizwire) – Danyang-gun, which has long been famous as a garlic growing district, is rising fast as a producer of Aronia berries, which are also called 'King's fruit'.
According to officials from Danyang, approximately 400 tons of Aronia berries were produced this year. This is eight times larger in quantity compared to the 50 tons cultivated last year. However, all of the produce is sold out.
Officials of Danyang Nonghyup said they were relieved. "With the rapid increase in production this year, we were worried that supplies would be abundant. But due to the rapid growth in the market, we didn't have a problem. This year we were lucky, but next year might not be so good."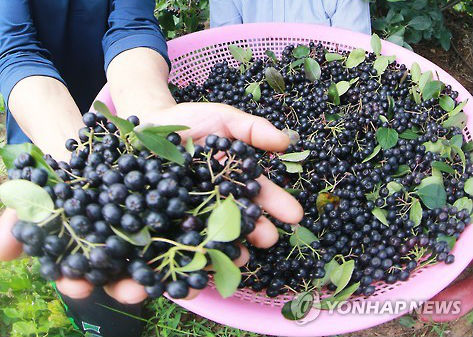 With the increase in farms that produce Aronia berries, the quantity of production is expected to double compared to this year. Concern that the price might plummet or consumption might decrease is stirring. Aronia berries are tricky when it comes to storage. However, storage facilities are not fully completed.
Officials emphasize the need for systematic support to build a stable production, distribution and consumption system for the product.
Aronia berries originally come from the east part of North America. They are said to contain the most antioxidants and anthocyanin among plants in nature. They are also called 'King's fruit', as they are known to be effective in treating cardiovascular disorders, cancer, detoxifying heavy metals and lifestyle diseases including diabetes.
Image Credit: Yonhap / photonews@koreabizwire.com