SEOUL, Sept. 7 (Korea Bizwire) — Due to delays in the academic calendar and a lack of jobs for soldiers leaving the military following the coronavirus outbreak, an increasing number of service members are taking interest in extending their military service via a special program.
The Ministry of National Defense reported that a growing number of service members completing their mandatory service have signed up to work as staff sergeants, with data showing an increase of 10 percentage points this year over the selection quota from last year, which was 62.9 percent.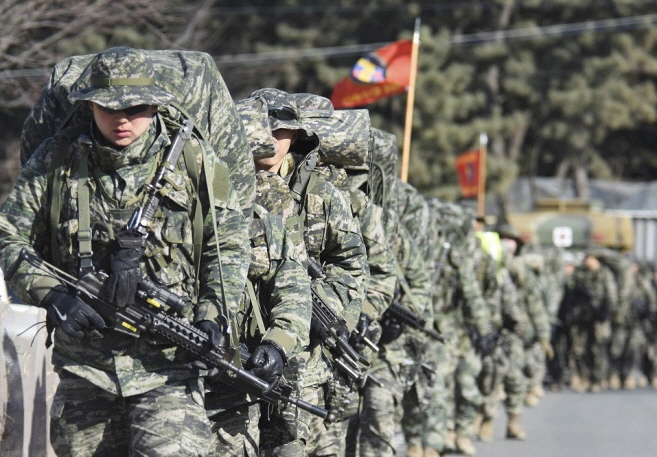 Field officers argue that there has been a drastic increase in the number of applicants following the coronavirus outbreak, largely due to the shorter duration of the mandatory military service working as an incentive for service members to apply more.
The duration of mandatory military service in the Army has gone down from 21 to 18 months, compared to a drop from 23 to 20 months in the Navy and 24 to 21 months in the Air Force.
Image Credit: Yonhap / ROK Marine Corps / photonews@koreabizwire.com