SEOCHEON, May 20 (Korea Bizwire) – A pair of common marmosets that were smuggled illegally into Korea are adapting to their new home at Korea's National Institute of Ecology. The baby monkeys are three to five weeks old, and are under strict supervision and care. 
[Related] Thai Monkeys Enter Korea Illegally
The institute plans to check for any diseases or viruses that the marmosets may be carrying once they gain some more weight, as they are still too young and fragile for medical procedures. 
According to the institute, however, the marmosets are in healthy condition and have gained 10 grams since their arrival at the facility. They spend most of their time climbing trees and, like all babies, sleeping.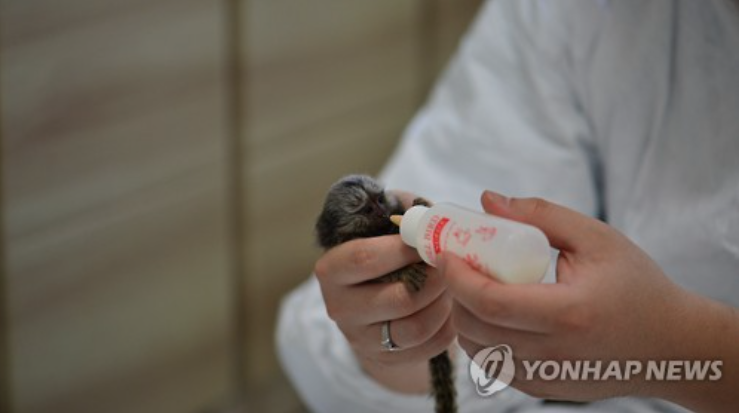 Image Credit: Yonhap / photonews@koreabizwire.com