JEONJU, Aug. 12 (Korea Bizwire) – "If a frog can live in this rice paddy, the rice that grows here is naturally safe to eat."
An event to release leopard frogs at rice paddies to grow eco-friendly rice has been held in Jeonju. Children were able to let go of the frogs, releasing them into the rice paddies.
This type of farming method is very effective in preventing weeds from growing without using toxic chemicals, avoiding pollution of the soil and water.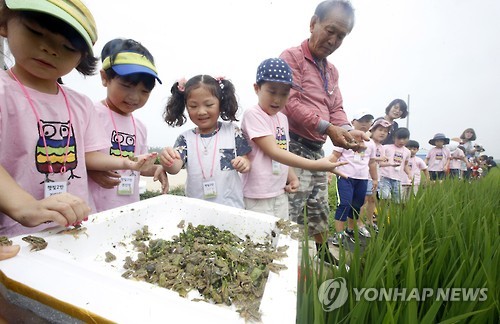 Image Credit: Yonhap / photonews@koreabizwire.com