SEOUL, Feb.10 (Korea Bizwire) – The days of memorizing numbers, or running to the phone booth with a phone number written on a piece of paper are fading into memory.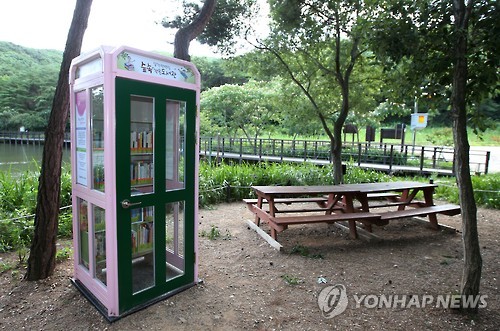 According to data related to the management status of phone booths over the past five years collected by the Ministry of Science, ICT and Future Planning, 19,764 phone booths were demolished over the past five years (January 2011 to November 2015), for an annual decrease of around 4,000 booths.
The 94,377 units in 2009 decreased by 26.6 percent last year to 69,285 units.
Phone booths are disappearing due to the changes that have occurred in the way people use phones.
Authorities comment that as the usage rate of mobile phones exceeded 100 percent, the utility of phone booths decreased greatly.
As a result, 58.6 percent (34,655 units) of phone booths record sales under 10,000 won a month.
However, great loss is occurring because of the costs needed to maintain the phone booths. The losses reached 13.3 million won in 2014.
Authorities comment that various alternative ways to use the phone booths should be developed, such as using them as hubs to provide Wi-Fi access.
Image Credit: Yonhap / photonews@koreabizwire.com