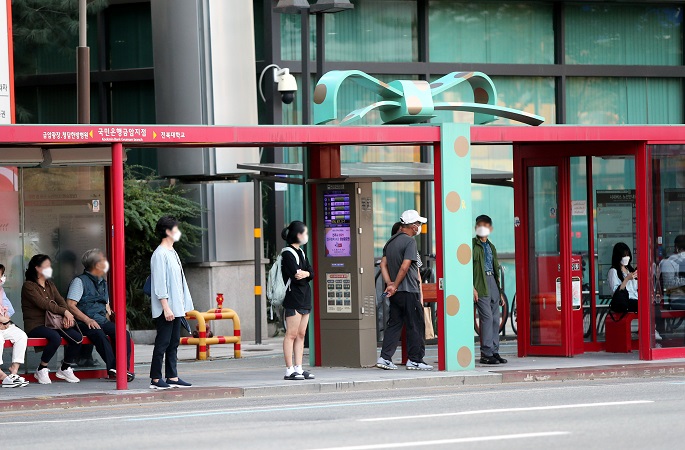 JEONJU, Oct. 8 (Korea Bizwire) — Bus stops in in southern city of Jeonju are being transformed into artworks.
With a shift away from dull achromatic color, they are reborn as cultural spaces, each with their own characteristics.
Starting from 2017, the city government has been carrying out the Art Meets Bus Platform project as part of efforts to provide new attractions to citizens and tourists.
As of early this year, the city government had completed the remodeling of 47 bus platforms, centering on transfer stops used by many passengers.
The bus stops around apartment complexes with lots of children are decorated with flowers, birds and trees, while those in commercial districts frequented by workers are turned into places arousing an urban feel.
To bring more convenience to passengers, the city government also installed benches with heating systems, air curtains and bus information system.
Image Credit: Yonhap / photonews@koreabizwire.com