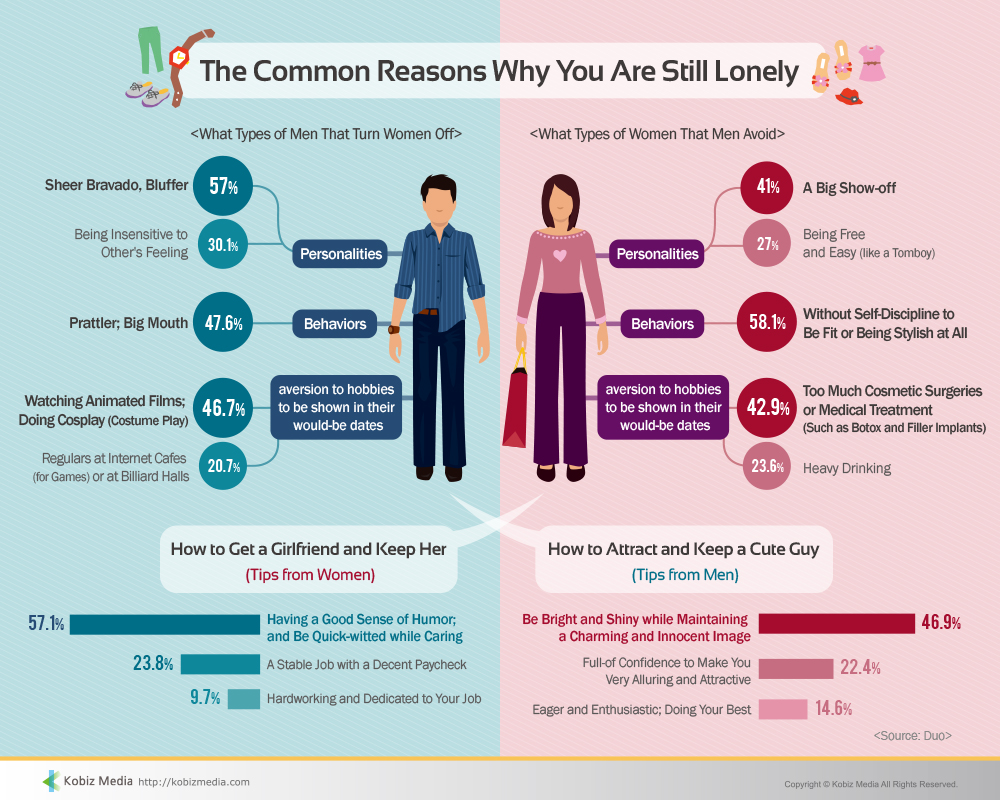 SEOUL, Korea, Dec 04 (Korea Bizwire) – According to a recent survey of 641 single men and women in their 20s and 30s on topics of  "common features conspicuous to lonely souls," a type of person who is a sheer bravado or shows excessive vanity has ranked No. 1 as their least favorite date types.
Other intriguing results also indicate that what types of men and women  that turn their counterparts off in their relationships — from their aversion to hobbies to be shown in their would-be dates to what are the urgent things to do if you want to have a serious courtship.
So, what types of women are popular among men? To this, 46.9% of the male respondents said they are usually attracted to a woman who is bright and shiny while maintaining a charming and innocent image.
As for women's perspectives, sense of humor and caring attitudes are highly regarded attributes men should carry; 57.1% of female respondents said men should have a good sense of humor and be quick-witted while kind and caring — the most important qualification for bachelors to get a fiancée.
Kobiz Infographics (Follow Us @kobizinfographics_Korea)