HWACHEON, South Korea, June 28 (Korea Bizwire) – Hwacheon, a county in Gangwon Province, revealed that it will host this year's Tomato Festival from August 12 to August 15.
The 2015 festival was visited by some 115,000 tourists, who purchased over 150-million-won worth of the county's agricultural products, creating estimated economic spinoffs of 4.2 billion won. 
This year, the festival will once again host various leisure activities, including a 'children's tomato pool' and a game called 'Find the Golden Ring' in which visitors search for a ring inside a field of tomatoes. 
"We began the festival to introduce our high-class tomatoes to outsiders, and to boost our local economy," said Choi Mun-soon, the county governor of Hwacheon. "We'll continue our support to help the festival establish itself as a global event."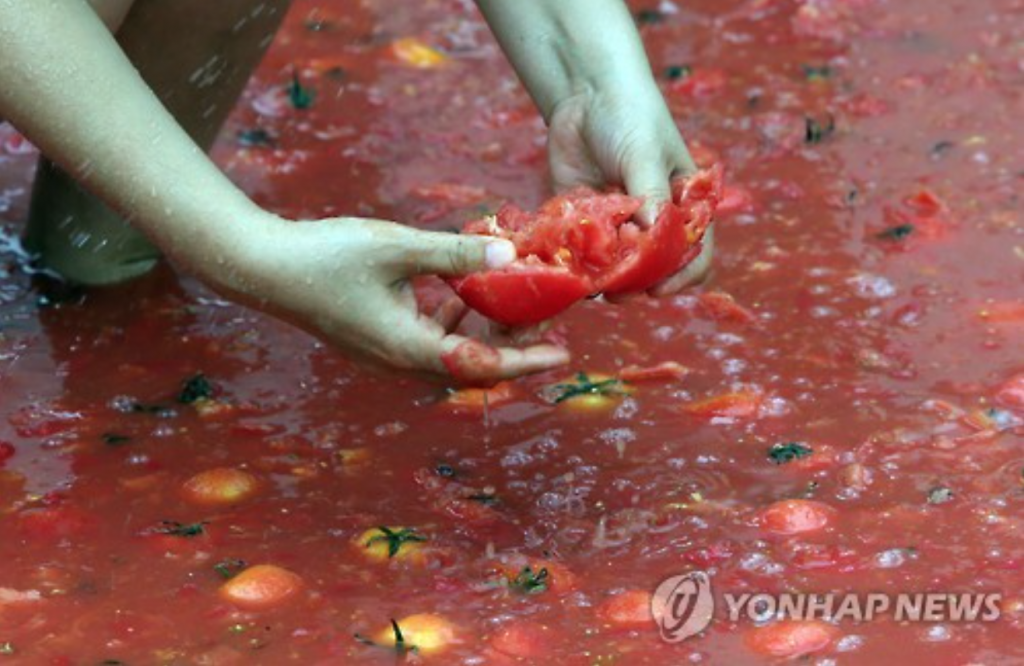 Image Credit: Yonhap / photonews@koreabizwire.com